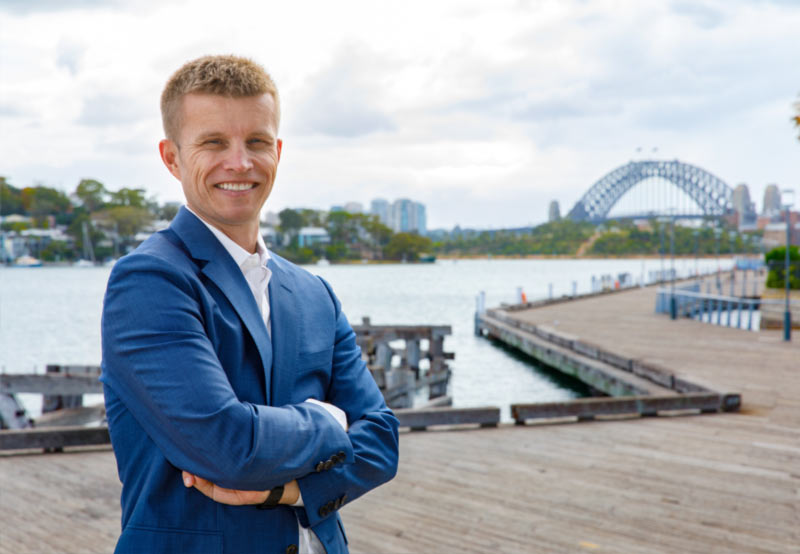 Investing in Brisbane with a Buyers' Agent.
Brisbane is well placed to take over as the best-performing capital city housing market over the next five years. Working as a Buyers' Agent servicing the Brisbane property market, there are clear market indicators showing Brisbane to still be pipped as an investing hot spot with quite a bit of potential.
Did you know that many properties that are sold never hit the public market?
Aus Property Professionals are familiar with the Brisbane real estate market and know the local agents. This means that as buyers agents, we often get access to off market properties that you would never have known about, including first look at new listings and private sales.
As your personal Buyers' Agents, we do not only provide services to assist you to purchase an investment property, but we also educate and mentor you through the process of growing an investment portfolio that is tailored to your specific lifestyle goals.
This level of service is invaluable to anyone wanting to create an investment portfolio over the long-term as we look at your portfolio as a whole and look for properties that will compliment your portfolio. Working with an experienced buyer's agent in Brisbane will assist with your serviceability when you look to purchase your next property.
Our clients often just do not know where to start when it comes to purchasing an investment property.
Why use a Buyers' Agent to purchase property in Brisbane?
Employing a buyer's agent in Brisbane can mitigate the risk of purchasing the wrong investment property or paying too much for a property. Our buyers agents are highly experienced working across the competitive property market in Brisbane and emotionally independent from the purchase. Our judgement is not biased, and we base our recommendations on market research, feasibility analysis, economic growth drivers, future development and planning, and historical trends.
As buyer's agents in Brisbane, we'll save you time AND money as you will gain access to our research, and our invaluable local market knowledge for your next property purchase process.
We assist you in all aspects of the buying property process, from the investment strategy, property search, market research, feasibility analysis, and negotiation/bidding, through to the settlement process, which saves you time and ensures a stress-free and seamless purchase. At Aus Property Professionals, we work on your behalf to ensure your property is purchased in the right place and for the right price.
Our Brisbane buyer's agent flat fees cover: 
Setting an initial strategy session
All meetings and communications with you, your broker, your accountant, and your solicitor.
Access to our network of finance brokers, property managers, property insurance, solicitors.
Property search, research, feasibility analysis, liaising with Real Estate Agents.
Evaluating properties to ensure they suit your criteria.
Preparation of property reports to help you evaluate the properties we recommend to you.
Due Diligence – including strata, arranging the building and pest inspections, etc.
Checking final contracts.
Aus Property Professionals Brisbane
Address:
209/16 Masters St
,
Newstead
,
QLD
,
4006
Phone:
1800 146 837
Rated
5
out of
5
stars from
7
users.
Why Brisbane is an ideal place to invest
Population growth from both overseas and interstate is ramping up in Queensland. As a buyer's agent, I have seen the majority of this growth focused in the south-east corner and a lot of our development projects are achieving great results here.
Overseas migration into Brisbane is the highest it has been in the past three years, not to mention, the interstate relocations into Queensland from other states are currently the highest they have been in over 8 years.
That being said, although Brisbane is a great place to invest, being successful in the Brisbane real estate market is not just a matter of pot luck, the inexperienced should be particularly cautious in this property market as it is strongly driven by the unique demographics and climate of the area.
How to buy in Brisbane
Brisbane has recently seen a lot of apartment and high-rise developments to assist with the future planned population growth, leading to the emergence of high investment potential suburbs. However, the sudden influx of apartment properties has affected the equity and yield of investment apartments in the short term. To avoid this, look for properties that are unique and different, and avoid apartments close to the CBD.
It is common for inexperienced Sydney-siders to go, make a property purchase, and invest in any apartment close to Brisbane CBD, as compared to their home market, the property appears to be a bargain that is very close to the city. However, they are not finding the growth, yield and equity they would have hoped after holding the property for some time. This is the reason it is important to be equipped with lots of in depth market knowledge about the area and seek the advice of an experienced Buyers' Agent who can help you to navigate the local Brisbane market.
When buying an investment property in Brisbane, it is important to understand the local market. We look to buy in areas with good school catchment zones as these properties will always be in demand. Buying close to reputable private and catholic schools will add value as well as close to bus stops and shopping centres. We always avoid flight paths, highways and main thoroughfare areas.
Before recommending an ideal property for investment, we perform due diligence such as checking the local council websites for future developments, speak to council town planners, and look at recent government planning announcements. There is no cost to being well informed but buying ill-informed can cost you thousands.
Choosing the right investment property comes down to knowing what you need, knowing what you can afford, and knowing all the market factors in play when you're ready to buy.
Many home buyers feel disadvantaged as the favour is stacked towards vendors. By employing a Buyers' Agent, you are able to "level the playing field" by having someone advocating for you. By hiring an experienced buyers' agent, you are able to mitigate this risk as you will have someone who is independent, experienced, and can perform all the leg-work.
Frequently Asked Questions
Why should I use a buyer's agent?
There are many benefits to working with a buyer's agent. For starters, Brisbane buyer's agents or experienced buyers agents familiar with the Brisbane property market come with an established understanding of the market, the local real estate agents, and the current opportunities.
Whether you're looking for a new dream home or investment property, buyer's agents will be able to help you find the perfect place in the property market. For home buyers looking for their dream property to reside in, Brisbane buyers agents will be able to source and check out the most suitable listings, and potentially show a number of appropriate off-market opportunities. If you're building your property portfolio, a Brisbane buyers agency will be able to provide professional advice on the best areas to invest in, the best types of properties for investments, and what to expect as you begin property investing in Brisbane.
How much does a Brisbane buyers agent cost?
Costs to engage with buyer's agents will come down to your requirements, the property market, and the demand and experience of your chosen Brisbane buyers agent. Not all services of buyer's agents are equal – it's important to work with experienced buyer's agents that will not just look for properties, but will take the time to understand your requirements, the current local market, and provide professional, valuable advice on opportunities for a dream home or investments in Brisbane.
In saying that, higher fees do not always equal better services. When budgeting for a Brisbane buyer's agent, consider their track record, their testimonials, and the level of trust you have in working with them.
Are buyer's agents qualified agents?
Yes – a Brisbane buyer's agent is required to be licensed in the state they are operating in (different licenses per state due to legislation differences).
Your buyer's agent should also be a member of a professional body such as the Real Estate Institute of NSW (or QLD, VIC, WA etc), Property Investment Professionals of Australia (PIPA), or Real Estate Buyers Agents Association (REBAA).
Properties in Brisbane we've helped our clients purchase