We want you to set some big-picture lifestyle goals. The process starts with goal setting. This is a vital first step to creating your property investment strategy. We will help you determine your long-term lifestyle goals, then look at how you can achieve these goals using property as the vehicle.
Founder & Managing Director
Lloyd Edge
Lloyd Edge is a passionate property investor who has achieved financial independence through property. He is the author of Positively Geared, a book in which he wrote about his journey from teacher to building up a large property portfolio and achieving financial independence while still on a teachers' salary. Positively Geared is published by well known international publisher John Wiley and Sons and Lloyd aims to inspire people to achieve their dreams. He explains step by step, how to set an effective investment strategy and that Australia is still the lucky country and that Australian's can still get onto the property ladder with a minimal deposit and achieve their goals. Lloyd has been nominated several times as a finalist in the REINSW awards for excellence and the Real Estate Business (REB) awards. In 2018 he received 'Your Investment Property' Top Buyers' Agent award. Aus Property professionals has also been a finalist in the REINSW awards for best buyers' agency on a number of occasions.
Read More
Buyer's Agent Sydney
An experienced buyer's agent is indispensable for clients who want to find the right properties for the right price. Without a buyer's agent, Sydney, Brisbane, and Newcastle real estate investors are at the mercy of seller's agents, who will only show properties they list, as opposed to properties that meet the needs of you, the savvy buyer. Lloyd Edge and his team are savvy buyer's agents with a passion to help you succeed in real estate investment and achieve your lifestyle goals.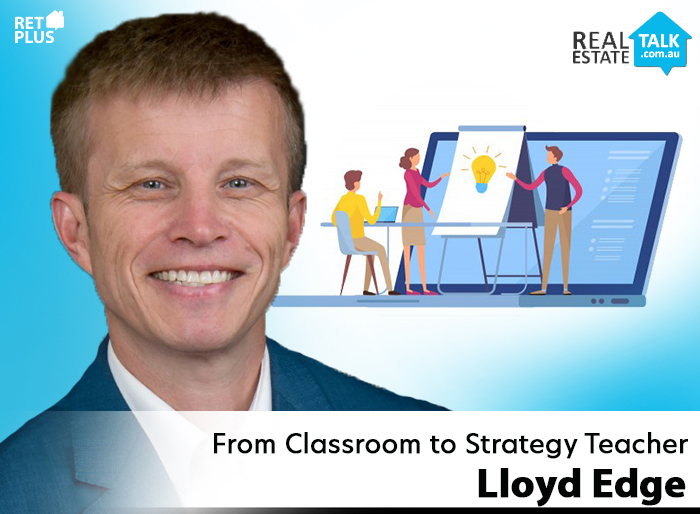 Lloyd Edge
Featured on 'Real Estate Talk'
with Kevin Turner
Lloyd started his investment journey on a teacher's income and today owns a property portfolio worth over $12 million and now helps his clients achieve their own lifestyle goals through strategic property investing. Lloyd joins Kevin Turner from Real Estate Talk to share his diverse range of investment strategies.
Listen Now
What our clients are saying about us
Lloyd is very passionate and knowledgeable in the property space. He provides professional service with personal touch. He is hard working, genuinely cares and always looks after the best interests of his clients.

David Chia

Yellow Brick Road Wealth Management, Randwick
I have had experience with a lot of buyer's agents and Lloyd is the by far the best I have encountered. He not only acts as a normal buyer's agent but is a great project manager when putting together a duplex/triplex/complex build.

You learn directly from him and his fees are the most competitive I've seen for the services he provides. I will be working with him on as many projects as he'll take on for me 🙂

Can't recommend him enough.

Nishan Sequeira

Sydney
I used Aus Property Professionals to help me purchase an investment property – they not only did the hard yards in creating a short list of properties to look at but when I had decided on the one they did the negotiation and saved me $30K from what I would have offered. This was much more than their fee.

I would highly recommend Aus Property Professionals to anyone looking to get into the investment property market.

Suzanne

Brisbane
Lloyd's duplex strategy is fantastic for immediate equity gain and moving forward quickly. If you don't have time on your side to wait for capital growth contact Lloyd at Aus Property to see his clever strategies.

Michael

Newcastle
Aus Property Professionals set a clear strategy taking into account financial and lifestyle ambitions. They impressed me with their efficient and professional manner and were focused on the results I wanted.

Lloyd really listened and took time to understand me. He is also very contactable – any day, any time.

I have no hesitation in recommending Aus Property Professionals.

David H.

Sydney
My wife & I have used Aus Property Professionals to help us find our first investment property. Lloyd was very pleasant and proficient with all the steps leading up to the sale.

We are really happy with the duplex he has found us and with his prompt service.

We would highly recommend him and will definitely be using his services for our second one when it comes time.

Michael Lynch

Sydney
Lloyd provides a service that is world class. Being new to the property market, we have been so impressed with his expertise, knowledge and his ability to explain to us all that we need to know (in terms we understand!). He offers great advice and delivers on everything he promises.

Lou Ling

Sydney
I engaged Lloyd to project manage my triplex construction, and this has been one of the best decisions I have made.

Lloyd was involved in all of the project, from land selection, identification and purchase, design approvals, construction and tenanting the units.

In doing so, I made use of Lloyd's vast knowledge, experience and relationships within real estate, which has been invaluable for me and my family.

Lloyd has kept me informed throughout the project, and I have been able to learn a lot as a result.

I am truly grateful, and wouldn't hesitate to recommend Lloyd and his team for anyone looking for an agent and/or project manager for all things relating to property.

Alex Espinas

Sydney
Frequently Asked Questions
Ready to get started?
Contact us today to get the best advice for your all your future realestate investments.
Contact Us