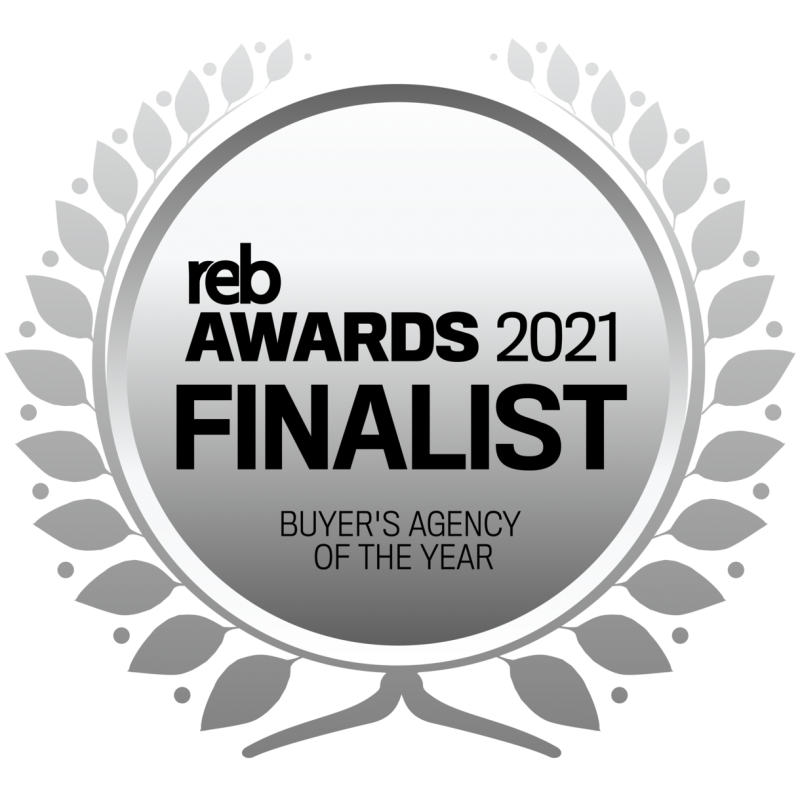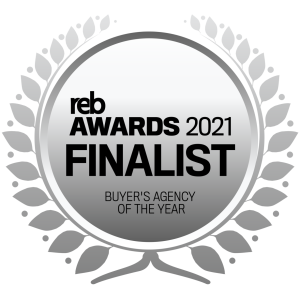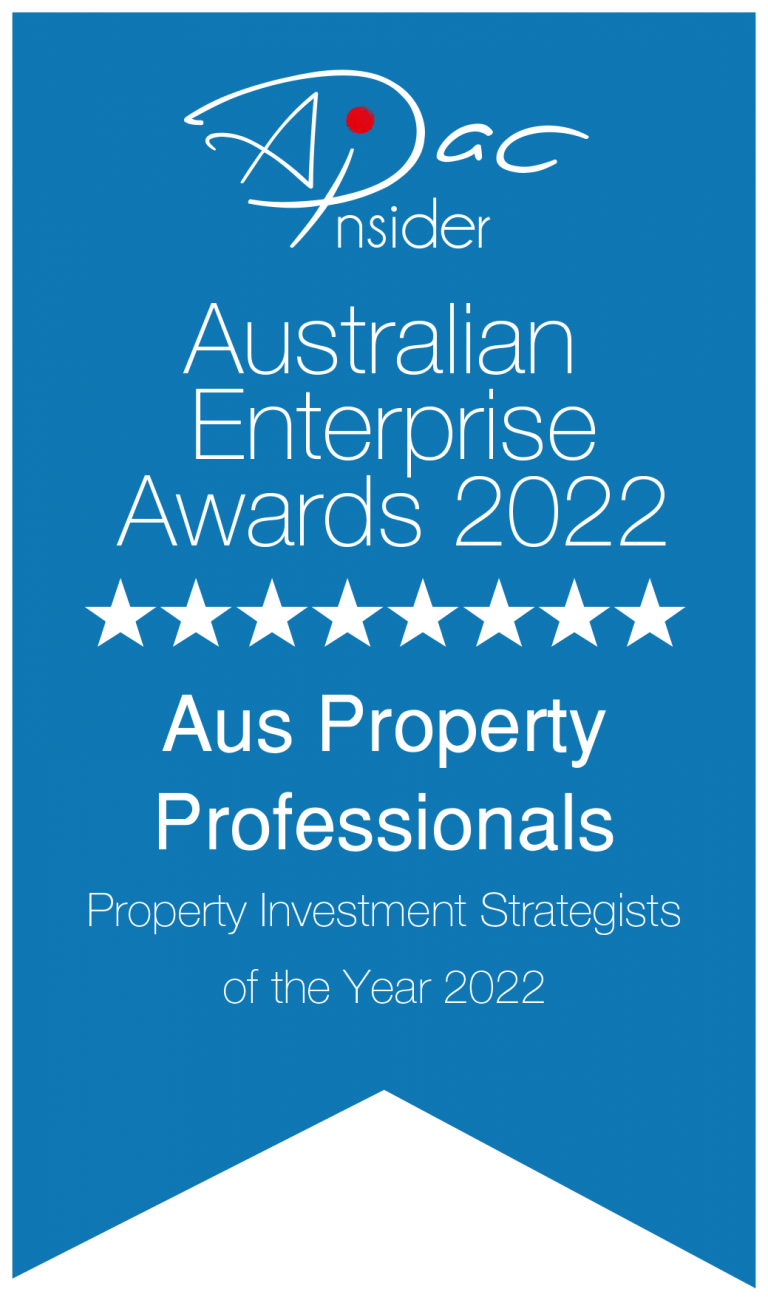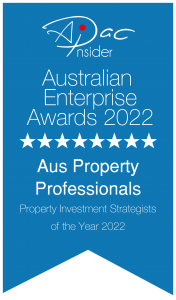 Experienced Buyer's Agents
Complimentary Discovery Session
Buyer's Agent Sydney
Servicing Sydney and its surrounds – our local team service nation-wide. We can find your perfect home or investment property, wherever that may be in Australia.
Welcome to
Aus Property Professionals
Aus Property Professionals is one of Australia's most sought-after buyer advocacy agencies.
We represent property buyers in the real estate process. Everything we do is based on strategy – we have strategic processes and systems in place that give us an enormous advantage in the residential and commercial real estate marketplace. Our buyers agents are here to take the stress away from buying property and to ensure you understand the precise strategy behind your property purchase.
We have a unique and dynamic approach to buyers agent research and negotiations. Aus Property Professionals is a purpose-driven company where we aim to consistently exceed our buyers' expectations. This is evident through the high percentage of repeat clients and referred clients that we have within the Australian and Sydney property market. We are licensed to buy in most states and territories in Australia.
If you're interested in learning more about working with our property buyers agents, please contact us on 1800 146 837 or submit an enquiry form through our website.
Our buyers agents delve right into your individual goals to determine your unique property requirements. We set a realistic plan tailored just for you that is focused on how you are going to achieve your ideal lifestyle. Our buyers agents will help you to get started and moving in the right direction, and assist you in setting up your "dream team".
Our buyers agent Sydney team have years of experience and invaluable knowledge that you will be able to access. We perform all the research and due diligence to present you only with the best properties that align with your strategy. We will educate you on the current property market and guide you to the true value of the property to prevent you from overpaying.
Negotiation To Settlement
We are experienced in negotiation and will prevent you from falling for real estate sales tactics. We will ensure you buy for the right price and under the right terms. Our team of buyers agents will be your invaluable support right through to settlement. We will also provide you with ongoing property market updates and portfolio health checks.
Founder & Managing Director
Lloyd Edge
Lloyd Edge is one of Australia's best known buyer's agents and property investors. He is the author of best-selling books Positively Geared and Buy Now. Positively Geared won an award in the Australian Business Book Awards (ABBA) in 2020. Lloyd is regularly featured in the media for his comments on the property markets and he currently has regular segments on several radio stations and has appeared on Channel 7, 9 and 10 as well as Sky News.

Read More
An experienced buyer's agent is indispensable for clients who want to find the right properties for the right price. Without a buyer's agent, Sydney, Brisbane, and Newcastle real estate investors are at the mercy of seller's agents, who will only show properties they list, as opposed to properties that meet the needs of you, the savvy buyer. Lloyd Edge and his team of buyers agents are savvy buyer's agents with a passion to help property buyers succeed in real estate investment and achieve their lifestyle goals.
A Property Buyers' Agent That Focusses on Clients' Financial Freedom
Lloyd Edge and his team at Aus Property Professionals are your best choice for a property buyers' agent who are on your side. A former teacher, Lloyd created real estate investment strategies that helped him garner a multi-million-dollar property portfolio within the Sydney property market that brings him enough money to retire outright. But he hasn't retired. Instead, he started Aus Property Professionals to help investors just like you to achieve their own financial freedom with the help of experienced buyers' agents.
An Experienced Buyers' Agent Buyers Can Trust
Lloyd and his team guide their clients through the inspection and buying process every day. With this extensive experience, they have the expertise to avoid the kinds of errors that amateur property buyers make. Lloyd has learnt all the angles that make a buyers agent worth his weight in gold to investors like you. He'll discourage impulse buying and identify properties that sellers have overpriced with clever staging to attract unwitting property buyers. With our buyers agents, you'll never pay a single dollar more than you should to make your property purchase.
With 16 years' experience in the industry, including managing his own twelve million-dollar plus portfolio, Lloyd doesn't just talk the talk – he walks the walk. As a former teacher, he educates you to make informed decisions about your property's potential value.
A Buyers' Agent Who Can Find the Exact Properties You Want
A wide range of property choices: Aus Property Professionals have the kind of experience and connections that can help them find properties that range from small apartments, villas and duplexes, to multi–unit apartment buildings. Our buyers agents cover a wide range of areas and cities: Sydney, Brisbane, and Newcastle; South East Queensland, the Central Coast and the NSW Hunter region.
A total focus on buyers: Unlike other property buyers agents, the team at Aus Property Professionals will never show you unsuitable properties simply because they has to unload them for their seller clients. They simply don't have sellers as clients—only property buyers like you. With this kind of focussed strategy, you'll find your property more quickly, negotiate the lowest price, and save time.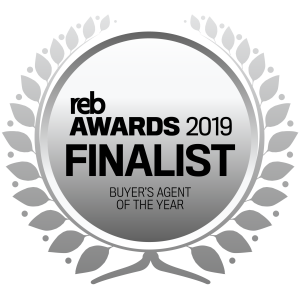 Connections in the Trades Gives Lloyd & His Team A Tactical Advantage
With Lloyd and his team of buyer's agents at your side, you'll have someone that can recommend the best people to get your property in your hands, tidied up, and ready to lease or sell. Whether you need a solicitor, a building inspector, pest control professional, a mortgage broker, or a tradesman to get your property in better shape, Lloyd can get it done.
A Fully Licensed Buyers' Agent That Works for You
Licensed as a buyers' agent in multiple states, Lloyd holds a diploma in property services, giving him a huge advantage in the competitive multi-state markets. He appears often in print and radio media to promote property investment—allowing him to leverage his public persona for your advantage.
Put Lloyd's Award-Winning Real Estate Expertise to Work for You
An expert negotiator, calm even under extreme pressure, Lloyd was a finalist in the REINSW Awards for Excellence — the most distinguished awards category for buyers' agents in all NSW. With his red-carpet service for even beginning investors, he invests himself in your success. To enjoy the real estate investment success you've always dreamed of, contact Lloyd and his team of buyers agents at Aus Property Professionals today.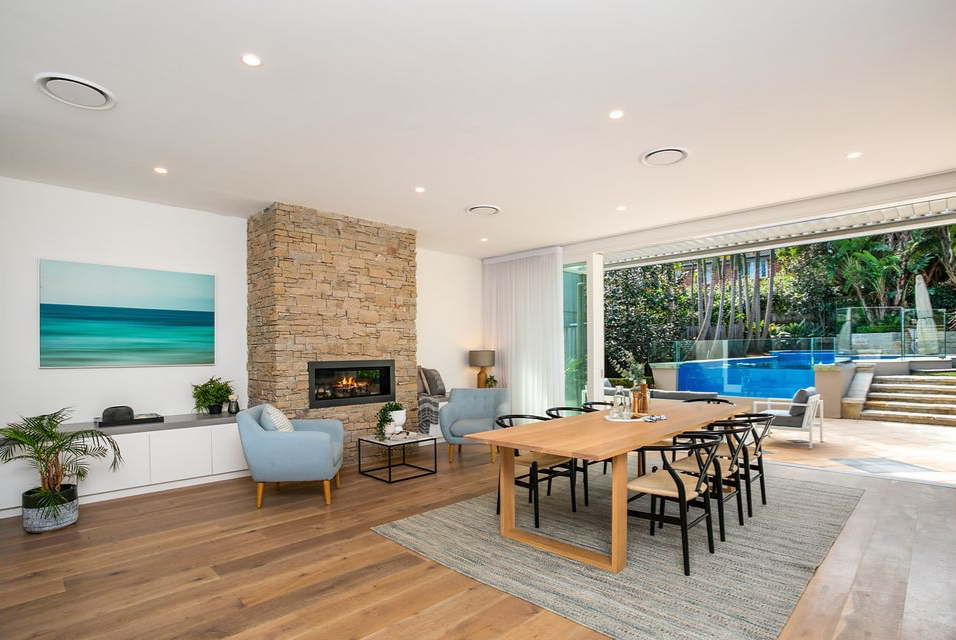 Buyer's Agent Services
Helping You Buy Your Dream Home
We offer a full 'end to end' Buyer's Agency service and can assist you with the whole process, from the drawing board to moving in!
We are multi-award winning buyer's agents who have extensive knowledge of the Australian and Sydney property market. So whether you're looking to buy a house, terrace, villa/townhouse, apartment or anything in between, our buyers agents can help you!
Read More
What our clients are saying about us
We'd like to thank Lloyd and all the team at Aus Property Professionals. Their professional and tailored advice and continued support throughout the entire build process was exceptional. They provided advice, guidance and took care of the entire process which gave us peace of mind especially as first time investors. We strongly recommend Lloyd and his team.

Aaron James

Duplex Project
Great THANK YOU!!!! Lloyd and team were amazing with the property advice. Special thanks to Raj for all your help and patience.

Dries Claassen

Investment Purchase
Tome did a superb job. At every point he was responsive and reassuring. As a first time home buyer I felt confident in his abilities, especially as we secured our home. He was effective in the final negotiation and stayed well within our budget leaving us in a good place. When everything was finalised he still made himself available, just in case.

Ian Zucker

Family Home
I dealt mostly with Lloyd. He was able to negotiate a significant discount and helped to make the process run smoothly. He responded promptly to the many questions I had. Tome was also professional to deal with. This was my first experience buying through a buyer's agent, and based on this, I would highly recommend Aus Property Professionals.

Alexis Janes

Investment Purchase
Strategy. Expertise. Integrity
Personalised planning with defined, clear strategies to realise your goals and wealth potential. Knowledge is shared generously to maximise results and inspire sustained wealth creation beyond expectations. You are your only limit. Integrity shines through the professionalism and mentoring services provided by the Aus Property Professionals team. Impressive beyond words. I encourage you to experience the unique opportunities and service provided by Aus Property Professionals sooner rather than later because "I'll wait til tomorrow" said no millionaire ever. The above summarises my personal experience and gratitude to the Aus Property Professionals team.

A. Hunter

Duplex Project
Above and Beyond. My recent experience with Tome and Lloyd from Aus Property Professionals has been nothing but a pleasure. Tome assisted in finding a property with a strict criteria and although the process was made even more difficult as we live interstate, with perseverance and consistent effort in a difficult market, found the exact property we had endeavoured to secure.
Tomes efforts and willingness toward the property search was second to none. Tome went above and beyond of what was expected and made the experience as stress free as it could possibly be for us living interstate. Lloyd also made himself available when ever was required.
Post purchase, Tome and Lloyd still make contact and offer assistance where ever possible. I couldn't speak more highly of the team at Aus Property Professionals and I look forward to working along side each other again in the near future. Thanks to the whole team at Aus Property!

Sam Garrett

Investment Purchase
Lloyd and Tome were easy to work with and gave us a different perspective on how to invest in property. They negotiated the deal with land and building vendors then project managed the entire construction of our duplex. If you after a safe haven investment with a decent cashflow, I'll recommend you speak to APP.

Andrew Pereira

Duplex Project
We appointed Lloyd as our buyer's agent for two purchases - a townhouse in Brisbane and a duplex project. In both cases, we were very satisfied with his service - he always provided timely responses and professional advice. For the duplex project in particular, he took a very proactive role in driving progresses, providing project updates and was always there when things needed attention. I recommend his service to potential investors.

Max Yan

Duplex Project + Investment Purchase
Frequently Asked Questions
What is a Buyer's Agent?
Buyers agents are licensed professionals who can assist a buyer in purchasing a home or an investment property. They will guide and advise you from the initial planning stage, through property market search, property appraisals, due diligence, background checks, negotiation, auction attendance, liaising with the real estate agent, exchange of contracts, through to settlement.
Buyers' agents also act as the middleman, liaising between your solicitor's, real estate agent, accountants, financial advisors, and mortgage broker so you don't have to. They will also be able to interpret these specialists' "lingo" and explain everything to you in simple terms.
What does a Buyer's Agent do?
Tailored strategy session including evaluating where you are in your current portfolio and how they can help you achieve your lifestyle goals
Property search, research, and evaluation of local property market according to your criteria
Source properties with the best capital growth prospects
Feasibility study once you find the right property
Attend public and private inspections
Negotiate the right price for the right property
Liaison with solicitor/conveyancer, accountant, mortgage broker, real estate agents, property valuer, building and pest inspections
Liaise with Council and town planners
Can sometimes assist in finding the right property manager
Most importantly, a good buyers ' agent will educate you to make informed decisions about the value of a property
Why use a Buyer's Agent?
Gain access to unrivalled industry knowledge and insider contacts that can streamline the buying process and open the door to new, often off-market property investment opportunities.
Save time, money, and hassle. When it comes to working with a buyer's advocate means we'll take care of the leg work, negotiation, and hassle that is synonymous with the buying process.
We'll perform due diligence and conduct research on your behalf including building inspections, pest inspections, and all of the nitty-gritty checks to make sure there are no undisclosed issues with your property investment.
We live and breathe property, which means you'll be across the latest changes to Sydney's property market and avoid common sales traps.
Whether you go to auction, or buy directly, our team will negotiate on your behalf to secure the best price. Our logical approach means that we can keep emotions in check and ensure that you buy sensibly.
Support and guidance from start to finish – our team will be there with you each step of the way.
We'll be your go-to point of contact between solicitors, accountants, mortgage brokers, and financial advisors.
How much does a Buyer's Agent cost in Sydney?
Buyers' Agent fees will depend on the demand and experience of the Buyer's Agent. Not all Buyers' Agents are equal. The most experienced and established buyers agents which have proven results will be in more demand, so will often charge more for their services than the newcomers to the industry. This does not at all indicate that the more expensive fees will get better results, you are paying for an established name and reputation in the industry. When budgeting buyers agent Sydney costs, it is best to ensure you work with a Buyer's Agent you trust, has a proven track record, and someone who understands your long term property strategy.
How can a Buyer's Agent help me to purchase a home?
Your Buyers agent will guide you through the planning to ensure you are clear on what you can afford for your budget. Buyers agents will also provide suggestions on what you need to be flexible on, the local property market, as well as provide advice on your location.
Buyers agents will save you time by shortlisting properties that fulfil your criteria, so you don't have to spend each weekend trawling through open homes. They can also assist arranging private inspections in times that suit you and your family.
If you're nervous about purchasing your first property, a buyers agent will be by your side, guiding you to ensure you don't pay too much for a property, or get caught up in emotions at the auction. They are independent and unemotional about the property purchase, so they will provide honest feedback and prevent you from paying too much for a property.
How can a Buyer's Agent help purchase an investment property?
Your buyers' agent can assist you in purchasing an investment property from initially setting a strategy to achieve your goal. Buyers agents will be able to guide you on the best suburbs to purchase based on your budget and strategy, and ensure you avoid the typical mistakes novice investors might make.
Often investment properties are purchased in locations not close to where you live, and a Buyers' agent will be able to guide you on the best locations to achieve your strategy due to their vast knowledge of the property market, because they are working in the markets every day.
Your Buyers' agent will be able to explain all the requirements for an "investment grade" property and assist you to understand yields, returns, capital growth, and cash flow.
Are Buyer's Agents qualified?
Yes, a Buyers' agent is required to be licensed in the state they are operating in (different licenses per state due to legislation differences).
A Buyers' agent should also be a member of a professional body such as the Real Estate Institute of NSW (or QLD, VIC, WA etc), Property Investment Professionals of Australia (PIPA), or Real Estate Buyers Agents Association (REBAA).
You can check a Buyers' Agents license registration on the Fair Trading website.
Who pays the Buyer's Agent?
The buyer pays the buyers' agent their fixed fee or commission, as they are acting on behalf of the buyer.
Every buyers' agent has their own payment schedule and structure, which they will go through with you before signing the buyers' agency agreement.
Regardless of whether it is a fixed fee or commission based, buyers agents will most likely charge you a certain amount upfront as an 'engagement fee' so that they can commence the property search and be remunerated for their time, with the bulk of the payment due when the contract goes unconditional.
Are Buyer's agent fees tax deductible?
Purchasing A Home
Buyer's Agent fees will not be tax deductible if the agent has helped you buy a property to live in. This Is because the property you are living in will not be generating you any income (i.e. there is no rental income). The tax office views that only expenses incurred relating to you earning any assessable income can be deducted.
Therefore, you will not be able to claim as a tax deduction the expenses incurred relating to buyers agents finding the property and negotiating the contract.
Purchasing An Investment Property
If you employed a Buyer's Agent to assist you with purchasing an investment property, although not immediately tax deductible against income tax, fees for buyers agents may form part of the cost base for capital gains purposes in future. This means the fees charged by your Buyer's Agent will reduce any capital gains tax you will have to pay when it comes to selling your property.  The cost base is made up of the property purchase, along with many of the costs associated with the purchase, holding and sale of the investment property, e.g. stamp duty, borrowing expenses (loan application fees), legal expenses, auctioneer's fees, capital improvement outlays and buyer's agent's fees.
Whilst an offset against future CGT may not be as financially beneficial as an immediate income tax deduction, it will offer some tax benefit in the future when you sell your property, which you may need to account for in your investing strategy.
Ready to get started?
Contact us today to get the best advice for your all your future realestate investments.
Contact Us