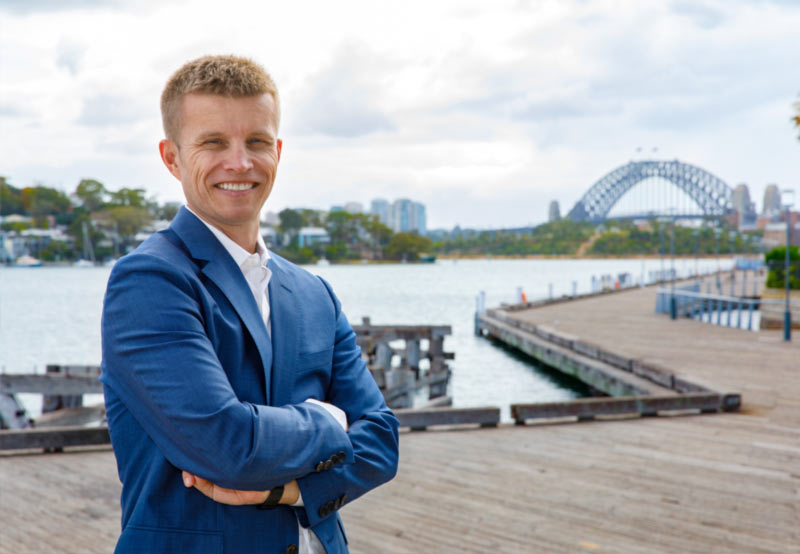 Lloyd and the team at Aus Property Professionals are seasoned buyers' agents, with offices in Sydney, Newcastle and Brisbane.
Choosing the right investment property comes down to knowing what you need, knowing what you can afford, and knowing all the market factors in play when you're ready to buy. A good buyers' agent can achieve this for you.
Many buyers feel disadvantaged as the favour is stacked towards vendors. By employing a Newcastle Buyers' agent you are able to have someone advocating for you. This means you can mitigate the risk as you will have someone who is independent, experienced, and can perform all the leg-work.
Why you should use Aus Property Professionals as your Newcastle Buyers' Agents
At Aus Property Professionals, we do not only provide services to purchase properties on your behalf, but we also mentor you through the process of growing an investment portfolio and help you design property investment strategies that are right for you. This level of service is invaluable to anyone wanting to create an investment portfolio over the long-term as we look at your portfolio as a whole and look for properties that will compliment your portfolio. This will assist with your serviceability when you look to purchase your next property.
Our clients often just do not know where to start when it comes to purchasing an investment property. Working in multiple markets means we can provide advice independently and have access to many investment tools to understand the feasibility of the current market.
Working as a Buyers' Agent in Newcastle, I often get access to properties that you would never have known about, including private sales and properties yet to be listed. Many properties that are sold never hit the public market.
A Buyers' Agent can also mitigate the risk of purchasing the wrong investment property as we are highly experienced, trained, and emotionally independent from the purchase. Out judgement is not biased and based on thorough research and experience in the market.
You can easily save money through employing a Buyers' Agent, as getting access to their research will save you a lot of time and money. You will be able to understand the market a lot better and avoid purchasing the wrong property which could end up costing you thousands. Our job is ensure you get the right property at the right price.
You will also be able to save time and money through getting early access to growth areas. A Buyers' Agent has access to valuable market knowledge, including the ability to identify new or upcoming 'hotspots'. By the time an area is publicised as a hotspot, it is probably too late for the average investor to get into the market. Buyers' agents make it their job to be ahead of the game, identifying key market trends and up-and-coming areas well ahead of the average buyer.
Saving you time, an experienced Buyers' Agent will assist you with all areas of the property transaction, from setting an investment strategy, initial research, feasibility analysis, negotiation/ bidding, through to the settlement process.

Our flat fees cover: 
Setting an initial strategy session
All meetings and communications with you, your broker, your accountant, and your solicitor.
Access to our network of finance brokers, property managers, property insurance, solicitors.
Property search, research, feasibility analysis, liaising with Real Estate Agents.
Evaluating properties to ensure they suit your criteria.
Preparation of property reports to help you evaluate the properties we recommend to you.
Due Diligence – including strata, arranging the building and pest inspections, etc.
Checking final contracts.
Aus Property Professionals Newcastle
Phone:
1800 146 837
Rated
5
out of
5
stars from
7
users.
Newcastle High Growth Areas
The harbour city of Newcastle, 160 kilometres north of Sydney has been attracting significant interest from investors. House prices have continued to stay strong even though Sydney has peaked.
Newcastle, particularly, has excellent prospects and is getting strong rental returns. The city also has all the major growth drivers of a capital city but at a much cheaper price point. The affordability factor and the potential to manufacture growth through duplex developments and granny flats are a big factor in the area, bringing investors from other capital cities, especially Sydney.
There is a lot of new infrastructure including the new light rail and significant areas of rezoning across the city.
Hotspotting founder Terry Ryder put Newcastle on his top five "boom towns" nationally due to a large pipeline of residential and non-residential construction.
Properties in Newcastle we've helped our clients purchase