Are You Looking To Invest In A Duplex Project?
Are you trying to figure out how to develop a profitable duplex investment strategy? Maybe you're looking to build a property portfolio, or you want a dual income property that's cash flow positive, or you want to be able to keep one and sell the other to pay off other debts.

Whatever the reason, building a property to create instant equity is a smart move for first-time and experienced property investors alike. With many of our clients creating over $150,000 instant equity in less than 12 months, you would be silly not to consider this strategy. We'll outline why having a duplex property is so valuable below and how to avoid the pitfalls in property investment !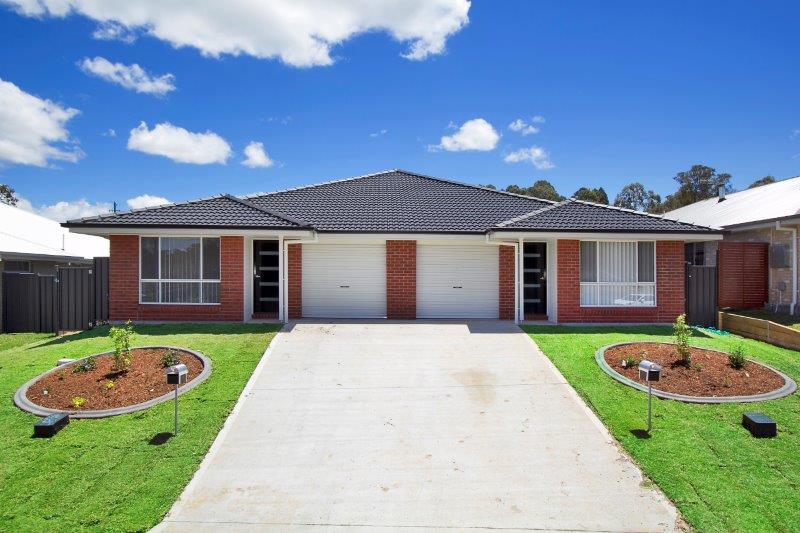 Before we get into why you'd want to own a duplex as part of your investment portfolio, you have to know what a duplex is. Simply put, a duplex is a property that has two units either side-by-side or on top of one another with two separate entrances. This means that when you build a duplex, you build two individual properties set for two separate families to live in.
Building a duplex is one investment strategy that has proven time and time again to be one of the most rewarding real estate investment strategies available. This is especially true for first-time real estate investors to get ahead with instant equity and even for experienced investors looking to add and grow their property portfolio.
Achieve The Trifecta With A Duplex
When you build a duplex, you get exactly what you want out of a property. You have to find and buy land before getting all of your contractors and financing together to build, but you can design it however you like and this option will allow you to create much more instant equity.
Aus Property Professionals will do all the hard work for you, from finding suitable land to tendering out the build contract, getting you the best possible deal.
Building a duplex also comes with builders warranty for many years, giving you peace of mind on your investment.
Find Out More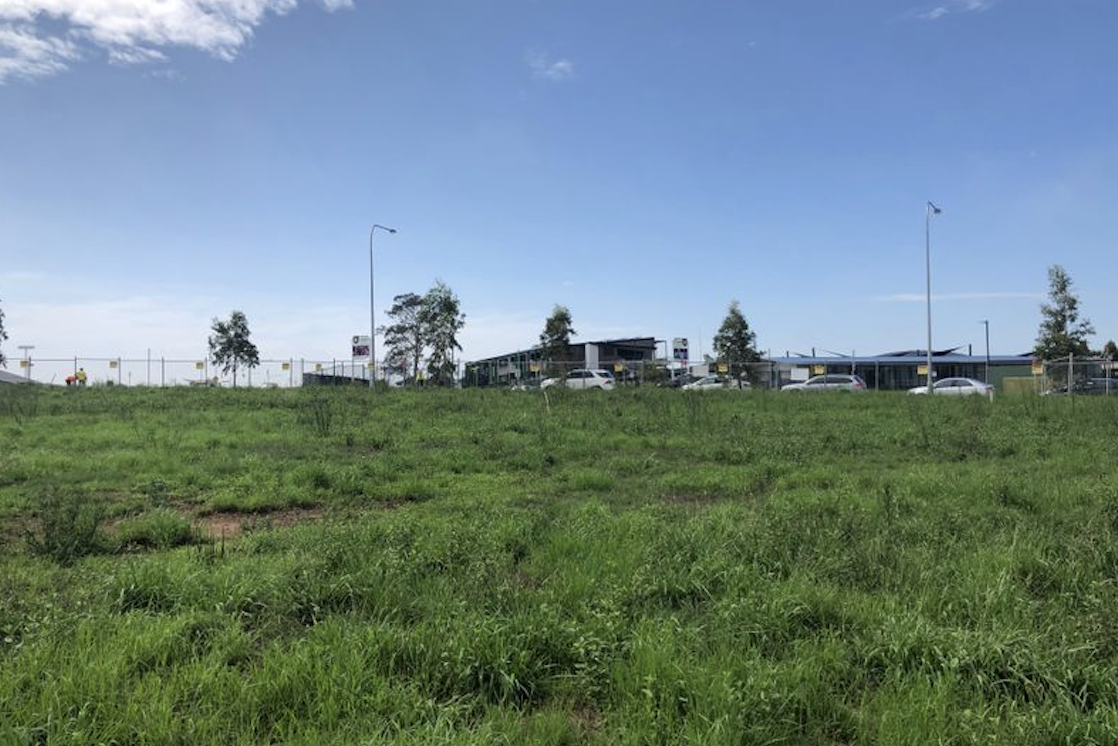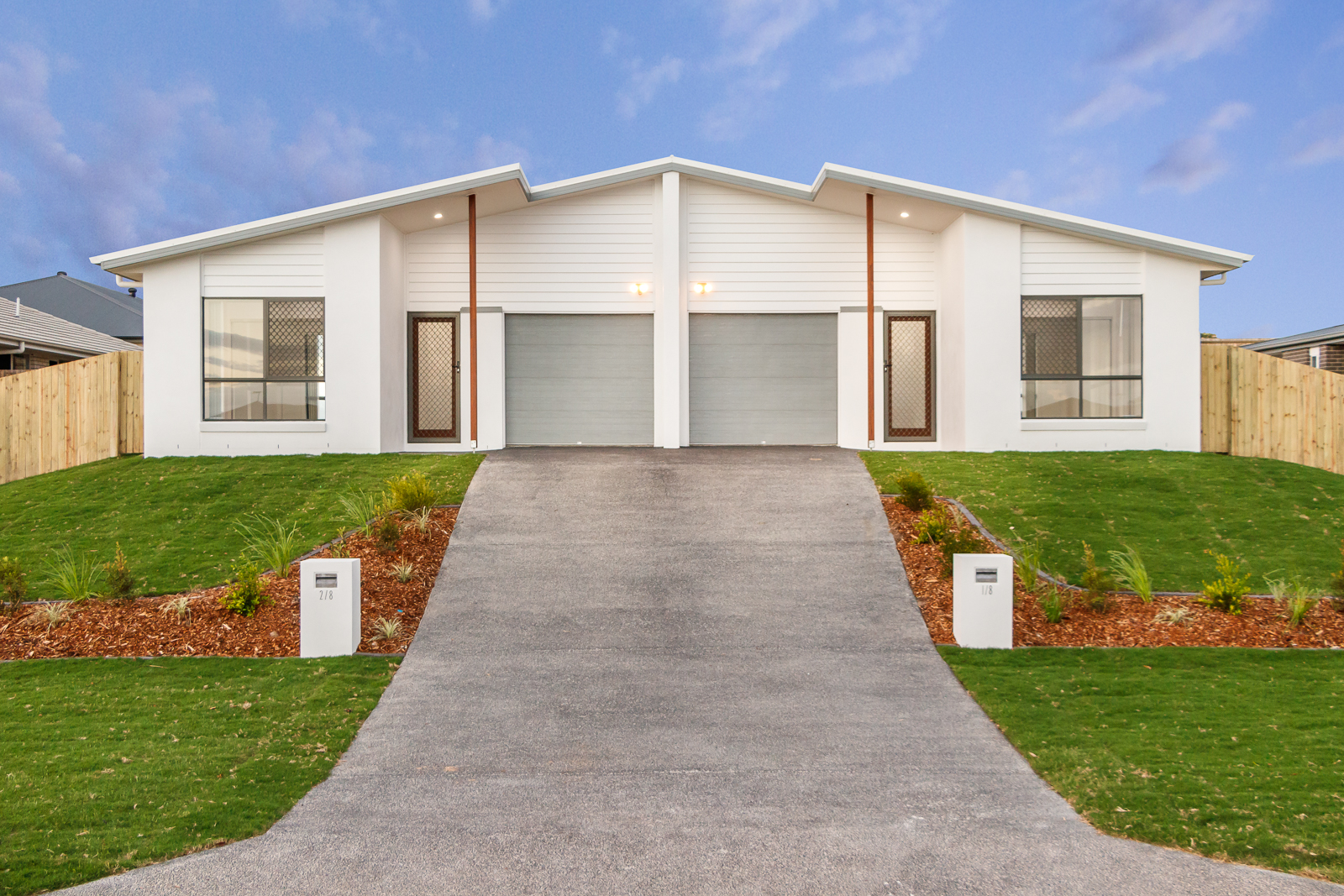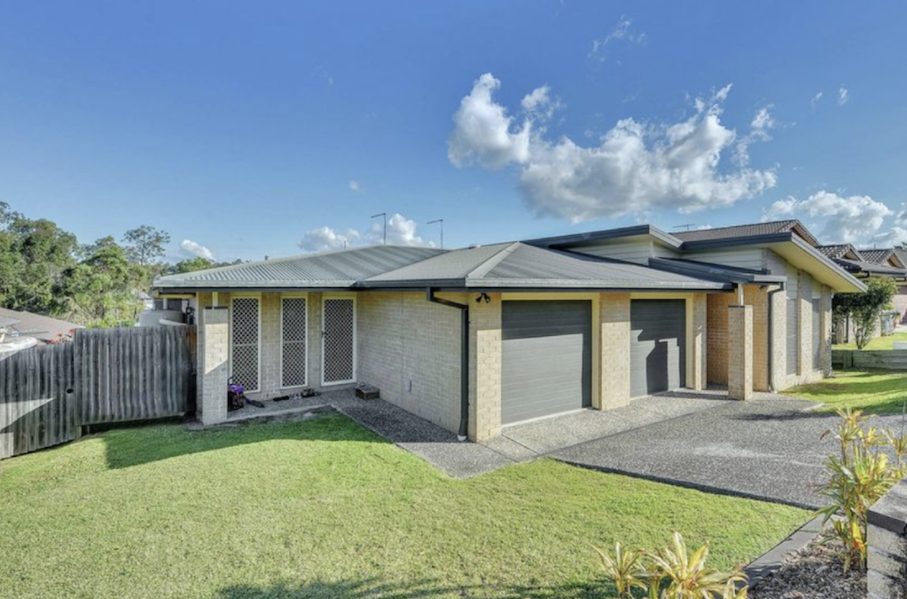 You get two immediate benefits when you buy an existing duplex, in the form of finance and convenience. It can sometimes be easier to finance an existing duplex purchase, as there's no holding costs involved and it's much quicker than building one from the ground up. You can rent it out and start generating revenue at a faster pace.
Find Out More
There are several reasons why you should consider a duplex including: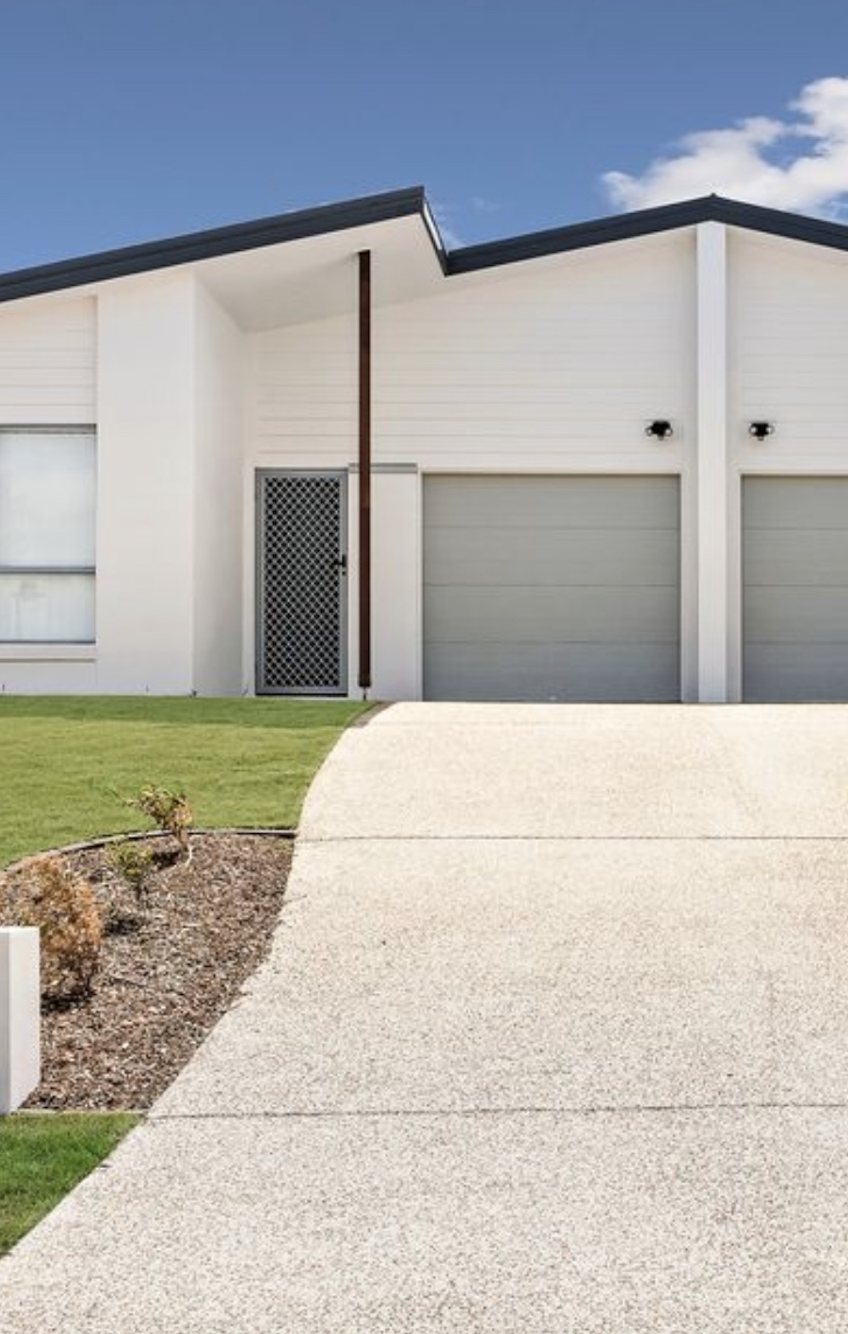 Duplex Case Studies
We are proud of our client's successes and would like to share with you real-life results around our strategies and outcomes for our clients.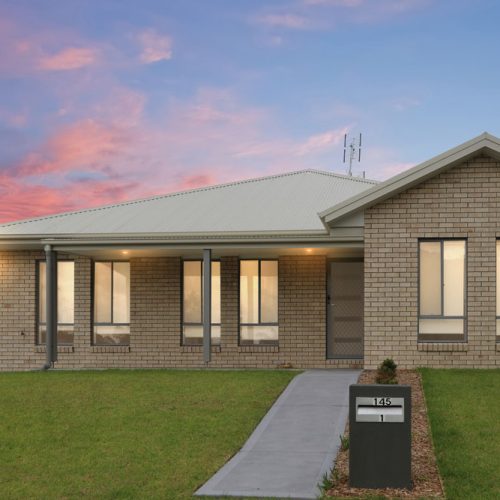 Our client engaged us to manage the development of a duplex in Newcastle, NSW to manufacture equity as part of their plan to fast track their portfolio and pay off some debts. What they weren't expecting is how successful their project would be, resulting in over $300,000 in profit.
But they aren't the only ones.
Aus Property Professionals are consistently obtaining the kind of results that are usually unheard of from small deals, through our duplex and subdivision projects. How we achieve these consistent results is a testament to the relationships we have developed with local builders to obtain the best build prices, and the extensive market research our team performs to get into a growing market before it is too hot.
We will discuss here a real-life case study recently completed in Newcastle, NSW to provide you with key educational elements on the importance of a strategy, research, and employing an expert to manage your project.
Strategy
This particular client needed to achieve a large amount of equity in order to advance their investment portfolio and pay off some other debt. They didn't have the time to invest then sit and wait for the market to increase over the long term.
Due to debts, it was a necessary requirement their portfolio had positive cash flow from day one.
Their maximum available spend for the project was $750,000 (including land, construction, and council costs).
This strategy was the key to why we advised to invest in Newcastle, as well as why the Duplex project was the best recommendation for their portfolio.
Newcastle
Why Newcastle?
After determining their strategy, we knew that Newcastle would be an excellent fit for their project due to the strong rental yields in the area as well as offering excellent value from comparative sales.
There is an extremely high level of government investment infrastructure, particularly the light rail, and expansion of the university's city campuses. Newcastle is in a great location geographically, with proximity to the harbour and beaches while the CBD is going through a gentrification. The medium house price is still about half that of Sydney so is a lot more affordable as well. This makes Newcastle a highly desirable place to live and invest.
The Trifecta
At the time of entering the project, we knew the Newcastle market was starting to rise but was not yet the hot market which we see today. This meant that at the time of entering the deal we would be able to achieve excellent results which can only be described as "hitting a trifecta in property"- Growth, Cash flow, and Instant Equity.
Suburb Selection
For this particular project, our research pointed us towards West Wallsend, situated 19km from the Newcastle CBD, and in good proximity to the Pacific Motorway and the Hunter Expressway.
West Wallsend has some larger sized blocks suitable for development as well as neighbouring Cameron Park which recently had recently seen major growth in land prices and is a very desirable family suburb.
Our research determined the prices in West Wallsend were substantially lower than its neighbour yet had the potential to receive the ripple effect from Cameron Park.
Planning and Construction
(For the full numbers break down, see below).
We secured a fantastic corner block of 1,050m2 for $270,000. Then our team managed the process to get the Development Application (DA) approved. After a couple of revisions to the floor plan to satisfy council's assessor, the go-ahead was given to build and we arranged the Construction Certificate which took under 3 weeks. We could then commence on site.
We have built relationships with some very good builders in the area and chose a particular builder which specialises in high quality investment properties.
The total cost of this project was $720,000, keeping under their budget of $750,000 and upholding to their strategy.
Our relationship with the builders meant we secured a few upgraded inclusions for the client, consisting of ducted air conditioning and 2.7mm ceiling heights (standard height is 2.4mm).
This builder prioritised the needs of our client, and completed construction in under 6 months. Given the size of this block, we were able to Torrens title this Duplex for our client which resulted in each unit becoming a separate property, which could be sold separately.
Obtaining Torren's titles for the units meant their equity potential (if holding) and development profits (if selling) was now supercharged.
Since our client's strategy was to sell at the end of the project, in order to reinvest funds in another project and to pay off other debt, the units were put for sale on the market for $519,950 and $509,950- respectively. Unit 1 sold for the asking price of $519,950 in under two weeks and currently unit 2 has an offer accepted for the asking price of $509,950. This results in a total sales price of $1,029,900.
These results demonstrate the strength in the Newcastle market and the successful project management of our team.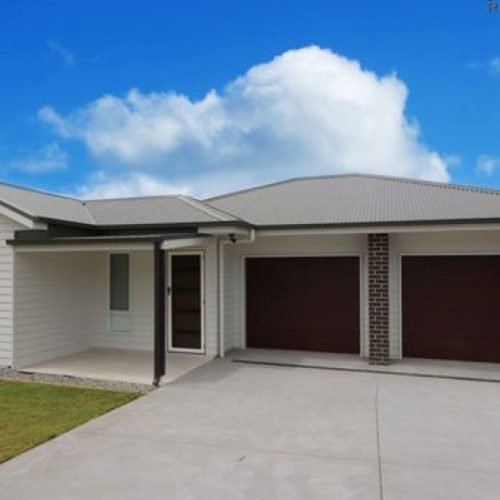 Not many people realise the results a small duplex project can deliver. We share with you another duplex project success story where our clients achieved over $220,000 in instant equity, where the total project cost was under $785,000.
Their Story
George & Sarah (not their real names) were both working full-time to make ends meet, earning enough money to just cover the bills and pay off their own home. With some equity built-up in their home, it was time to get smart and use this to create some further income.
They've been dreaming of having some extra cash to relax and go on a few holidays, as well as buying a few investment properties for their future – it was time for us to make their dreams come true.
When they came to us, we discussed a few different strategies and together decided that a duplex project will be the right strategy moving forward to help them achieve their goals. This will give them the quickest and largest return on their investment, in the shortest period of time.
By refinancing on their family home, George & Sarah were able to extract enough money to fund their duplex project which has been a life changing investment. Working closely with our client and their mortgage broker, we were able to ascertain their true borrowing capacity and this was crucial so that we could identify the most profitable duplex project within their budget.
The Location
Knowing the Newcastle property investment market very well, with some excellent results from our other duplex projects meant that we had real results to work with. The market was strong and growing, so we knew that it was the right time to continue building in this area.
We educated both George & Sarah on the Newcastle market and why we would choose this region for their duplex project. The educational facilities, planned infrastructure, rapidly growing market, low vacancy rates, population growth and so on, made this the ideal location to do a duplex project.
With high rental yields and the instant equity we knew this duplex project would create, meant that George & Sarah could hold on to these properties for the long-term as it would be positively geared.
Negotiations/Acquisition
Locating a suitable vacant block in the area was becoming more difficult to find. Property prices were rapidly increasing which meant vendors were either holding-off on selling their land or they were asking too much for them.
Not only did we have to find a vacant block, but we had to ensure a duplex project would be approved on it. After weeks of searching, we were able to locate an off-market parcel of land through a real estate agent we've previously worked with.
We were able to negotiate a reduced price on the land to save the vendor marketing fees. We then tendered out the build project to a few builders that have done work for us before (knowing their quality of work) and were able to get a great price with high quality inclusions.
The total project cost was under $785,000 including the land, build, subdivision/strata titling etc. The result was just over $220,000 instant equity in less than 12 months. With each unit returning $475 per week, meant that it was providing positive cash flow too. George & Sarah were able to book their holiday shortly after to enjoy some quality time together, before they started on their next duplex project with Aus Property Professionals.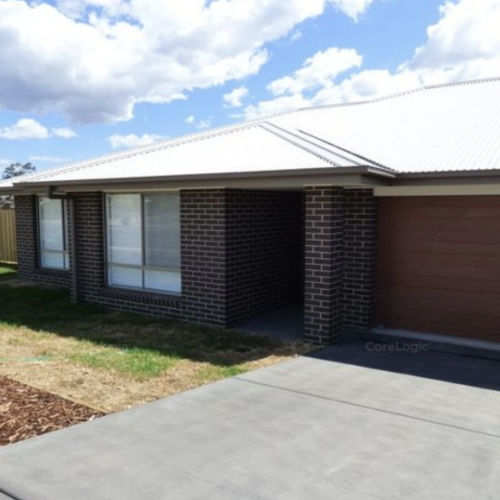 How does creating instant equity of $240,000 in less than 12 months sound? Well it's possible and that's exactly what our client achieved with his recent duplex build.
Our Client's Goal
In order to be a successful investor, you need to have a goal that you're working towards and a strategy in place to achieve that goal. Jeff's (not his real name) goal was to create instant equity in the short-term to get further ahead with his finances and set his family and kids up for their future. We knew that a duplex project would allow him to achieve this.
Being a busy professional (doctor), Jeff was very time poor and lacked the knowledge when it came to doing a development, which is why he reached out to Aus Property Professionals. Our team does this on a daily basis with outstanding results, so we were well equipped to help Jeff on this journey and the results speak for themselves.
We educated Jeff on what is involved when doing a duplex project, including how the loan structure works so he had a better understanding of the entire process. Following our regular meetings with the site supervisor, we were able to provide Jeff with regular updates and photos of the progress on his build. From land acquisition, to tendering out the build contract, to discussing what inclusions were important for the build, Jeff was kept up to date every step of the way while we maintained regular contact with the builder to ensure the project was running smoothly.
The Location
Understanding Jeff & Sue's goal, their financial position and where they wanted to go moving forward with their property investing journey, we narrowed down the location to the Maitland region of NSW. We identified some great opportunities there which would allow them to create massive instant equity, as well as long-term growth and positive cash flow from day 1 and this proved very successful.
Negotiations/Acquisition
The most important thing was to locate a block of land that was suitable for a duplex build. After speaking to council, the town planner, a number of different builders and some architects to draw up designs, we shortlisted a fantastic corner block.
As always, we negotiated a great deal on the vacant block. For the build itself, we tendered this out to a number of different builders we have used in the past (as we know their quality of work). Making a few changes here and there to suit the demographics of the area and also to have some higher inclusions (stone bench tops, down lights, air conditioning etc), we sealed the deal with a builder. Given our ongoing relationship with various builders, we were able to negotiate a few of the inclusions at no extra cost to our client.
The DA and build went smoothly as we managed the whole process for Jeff & Sue. In less than 12 months from start to finish, they achieved an Instant Equity Gain of $240,000 and Positive Cash Flow from day 1 with both units being leased at $420pw each.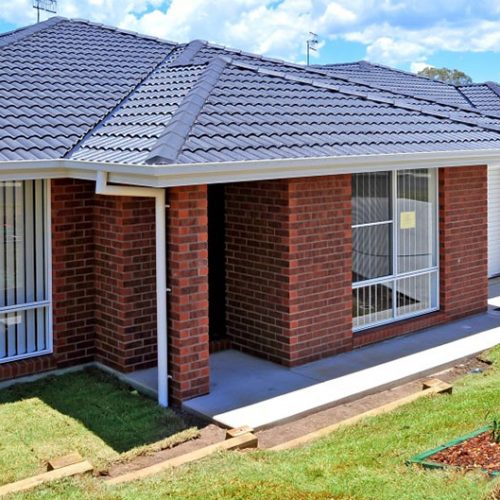 How does an immediate equity gain of $183,778 sound from building a duplex? This recently happened to a client of Aus Property Professionals who did a development project in Armidale, North Western NSW.
Now you might be wondering why we chose Armidale for this project. Well, a strategy is important of course. The clients wanted to obtain a large amount of equity and have positive cash flow from day one. We knew that Armidale has strong rental yields and offers good value for comparable villas and townhouses. Financial perimeters are also important and in this case, we needed a duplex that would fit under the $600,000 mark (including land, construction and council costs).
And then there is Armidale itself. It differs from most inland regional centres because it has a long established university, transforming it from a rural town to a sophisticated and cosmopolitan small city.
Through the University, TAFE, private and public schools the city has become a significant education centre, creating a wider range of jobs and business opportunities than are usually found in the country. It has a well-educated and diverse population who stimulate change and demand a high standard of living.
There is also the $49 million development anchored by a Woolworths, Big W and 32 speciality stores.Add to that the $81 million upgrade of the hospital and we have a city going places.
Armidale is also anchored half way between Sydney and Brisbane on the New England Highway so its location is very appealing. Its airport services the Gold Coast, Brisbane and Sydney. After a thorough investigation, Armidale got the nod for this project.
PLANNING & CONSTRUCTION
We chose a great block in the very popular Sheridan Park Estate. The land was slightly sloping but not enough to add much to the cost of earthworks.
The next task was to get the Development Application (DA) approved. After a few minor hiccups, such as revising the floor plan to satisfy the council's town planner, the go-ahead was given to build. Fortunately, Armidale council are very 'duplex friendly' as they are in a growth phase at the moment and welcome development. The builder then had to obtain the Construction Certificate (CC) before commencing, but this time was used to order the materials.
Nine months in total and project duplex was completed. We were able to strata title the units onto different titles so that we could see how much of that 'magical' equity we might have.
With strong tenant demand for quality properties in Armidale, both of the duplex units were rented almost immediately. The combined weekly rent is $760, producing a gross rental yield (760×52/586,222×100) of 6.7%. The owners have enough equity from this project to purchase further properties and fund development projects.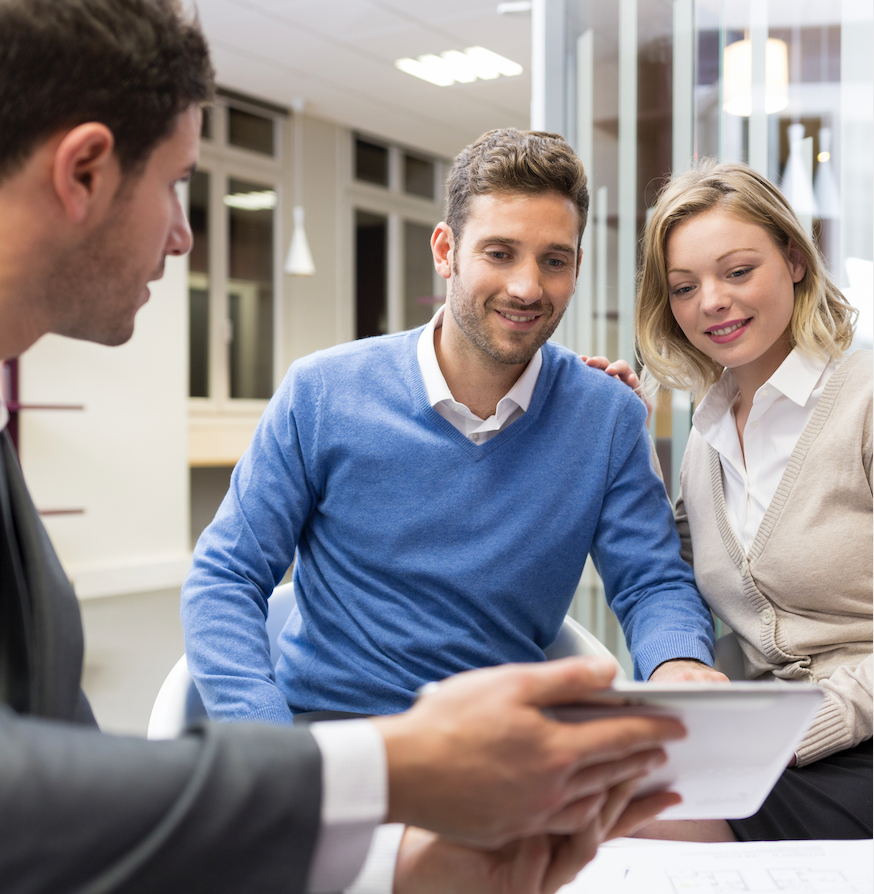 Duplex Home Investment Strategy