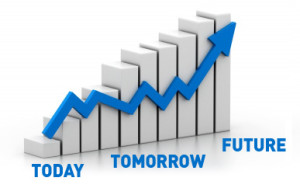 QBE Australia is part of the QBE Insurance Group, one of the world's top 20 general insurance and reinsurance companies. Each year they release their Australian Housing Outlook and in October 2018 they updated the Australian Housing Outlook for 2018-2021.
The QBE Australian Housing Outlook 2018-2021 report highlighted that while Brisbane house market remains affordable compared to Sydney and Melbourne, it is projected that its median house price will see one of the strongest growths once the oversupply in the unit market is absorbed.
What is driving buyers support and investors demand, is the relative affordability of the Brisbane market in comparison to the other major east coast capital cities, Sydney and Melbourne.
In aggregate, the Brisbane market oversupply is largely concentrated in the unit sector, due to a surge in apartment completions especially in Inner Brisbane. In fact, annual unit completions over the previous two years have been 95% higher than the annual average over the 10-year period to June 2016.
However, it is a different story when looking at the housing market, with the detached housing market close to balance or in slight undersupply.
This report highlighted the expectation for Brisbane median house price to register a cumulative hike of nearly 11% over the next three years, translating to $615,000 by June 2021.
Across metropolitan Brisbane, vacancy rates vary and are lower in Outer Brisbane suggesting that the housing market is tightening while the unit market is in oversupply.
The market has shown vacancy rates across Greater Brisbane trending downwards, which suggests higher migration flows and/or more attractive rents which could be enticing more people into the rental market.
Population growth in Queensland has been strengthening, with a reduction in net overseas migration being offset by stronger net inflows from other states.
Thinking of making a purchase in Sydney, Brisbane or Newcastle? Get us involved and let us help find you a property with the best possible ROI or that best meets you and your family's wants and needs!