Investment Property Buyers Agent Sydney
Investing in Sydney with a Buyer's Agent
It's no secret to anyone that Sydney is a thriving property market with a history of intense competition. Recently voted the best city in the world to live in – more than 20% of Australians live in this beautiful corner of our country. Therefore, it comes as no great surprise that Sydney (and the nearby cities of Newcastle and Wollongong) provide exciting and lucrative investment opportunities.
However, with this high level of demand and competition comes more complexity and challenges for those looking to invest. Diving into this market without professional guidance and the help of an expert can be tricky – which is why working with a buyer's agent in Sydney for your investments is the best solution. At Aus Property Professionals, we can offer you a competitive edge with extensive knowledge of local markets and access to exclusive property listings.
We are a seasoned player in the Sydney, New South Wales, and greater Australian markets – establishing connections with real estate agents, developers, and sellers nationwide.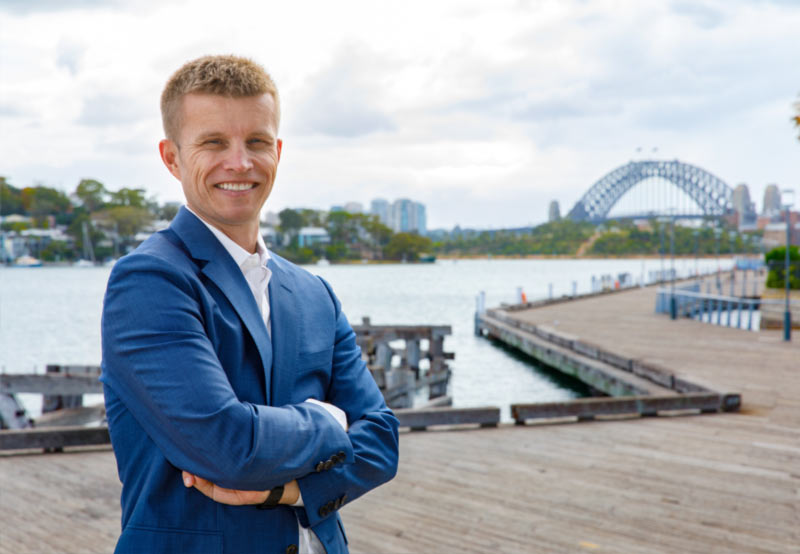 Aus Property Professionals
Address:
Level 4, 29 Kiora Rd
,
MIRANDA
,
NSW
,
2228
Phone:
1800 146 837
Rated
5
out of
5
stars from
7
users.
Why Use A Buyer's Agent for Investment Properties?
Working with an investment property buyer's agent saves you time and money while significantly reducing or eliminating the stress of investing and buying a home. An experienced buyer's agent (such as Aus Property Professionals) will ensure you only chase investments within your price range that suit your ambitions and desires.
A buyers agent is your impartial partner, taking emotion out of the question and focusing on the sole goal of getting you the ideal investment property. At Aus Property Professionals, we have over 15 years of industry experience – which means we have extensive knowledge of the Australian property market and access to many off-market opportunities in Sydney, Brisbane, Newcastle, and Wollongong. But don't worry – even if these four cities don't match your investment needs, we provide our buyer's agent services to investors across Australia.
What Do Your Buyers Agents Help Me With?
That's a good question. Many people are unsure which stage a buyer's agent will help them with and what tasks we carry out. Simply put, we guide you throughout the entire process and help you with every intricacy of investing in Australia.
Our investment property buyer's agents cover every aspect of buying a home. We aim to make this process seamless – so you can focus on building your portfolio and increasing your return on investment. As your trusted investment partner – here is a breakdown of the role that we play at Aus Property Professionals:
We begin the process with a tailored strategy session, where we evaluate your current portfolio, financial capabilities, and investment ambitions – which will guide us throughout the process.
With unrivalled industry knowledge and insider contacts, we conduct a thorough property search and evaluate the local properties according to your criteria.
We source properties with the best capital growth and ROI potential and conduct inspections and feasibility studies once we find the right property.
Taking away all the stress from you – we negotiate the right price for the property, so you do not end up overpaying. Whether you're buying directly from the seller or going to auction – we'll take care of it for you.
We liaise with your key stakeholders – including solicitors, conveyancers, accountants, real estate agents, building inspectors, and mortgage brokers.
Most importantly, our experienced investment property buyer's agents are your ally and mentor through every phase. Any questions, doubts, or fears that you have, our agents will be on-hand to put you at ease and provide the guidance you need.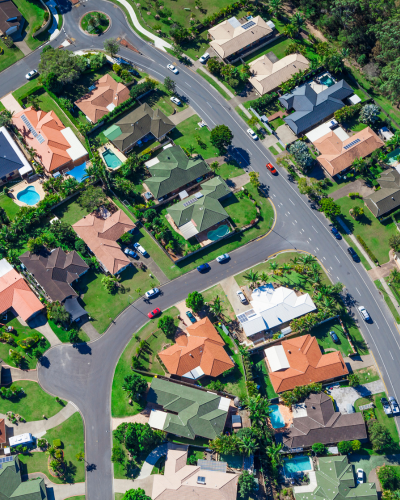 Sydney At A Glance
Population: 5,231,147 (2021 Census Data)
Families: 1,380,176 (2021 Census Data)
Number of Dwellings: 2,076,284 (2021 Census Data)
Average Weekly Household Income: $2,077 (2021 Census Data)
Median Monthly Mortgage: $2,427 (2021 Census Data)
Median Weekly Rent: $470 per week
Is it Worth Investing in Sydney in 2023?
Absolutely. Despite the premium prices in the Sydney property market, the city and surrounding suburbs offer incredible investment opportunities – from beautiful beachside bungalows in the Eastern Suburbs, stunning spacious homes in the Northern Beaches or Inner West, and slick, modern apartments in the city's vibrant CBD.
Sydney offers residents and investors a bit of everything. Combining outdoor spaces and active lifestyle opportunities with abundant quaint cafes, high-quality restaurants, and unique shopping experiences means you will always be energised and have something exciting to do.
Whether it's your first investment property or the next addition to your robust portfolio, you're sure to find what you need in Sydney, and our team of investment property buyer's agents are waiting, ready to help you get there.
Investing in the Cities Surrounding Sydney: Newcastle and Wollongong
For those looking to expand their investment portfolio outside of Sydney, diversify their investments, or find a more affordable alternative – the nearby cities of Newcastle and Wollongong also provide highly lucrative investment opportunities.
Newcastle is a hotspot for seasoned investors, located just 160kms north of Sydney. Newcastle continues to expand and grow as a city, with more investment being pumped into modern housing and transport infrastructure. When it comes to capital growth and potential ROI, you don't need to look much further than Newcastle.
Meanwhile, if you are looking elsewhere but like the idea of investing close to Sydney, Wollongong is another investor's dream. Wollongong captures the essence of a small town with the excitement and resources of a big city. As the third largest city in NSW (behind Sydney and Newcastle) – Wollongong boasts several thriving industries and provides plenty of employment opportunities for locals. The relaxed coastal lifestyle and proximity to Sydney's CBD (just a 90-minute drive) offer the ideal home for students, families, and working professionals.
Whether you choose Sydney, Newcastle, or Wollongong, or you're keen to look outside of New South Wales – our trusted buyer's agents at Aus Property Professionals will streamline the journey for you and make sure it's a suitable investment.
Frequently Asked Questions
Is real estate still a good investment in Australia? 
Absolutely – in 2023, real estate remains a solid investment option in Australia. Despite market fluctuations, property has historically shown strong long-term growth and provides the potential to make substantial ROI in the short term.
With the population growth and expansion of cities across the country, property demand in Australia has remained consistent, and the market has stayed resilient. However, it is essential to approach real estate investment strategically and seek professional guidance. Working with an experienced investment property buyer's agent at Aus Property Professionals will provide you with expert advice, industry knowledge, and valuable connections to be successful in the real estate market.
What is a good ROI for an investment property?
A 'good' ROI on an investment property is relatively subjective and will depend on your individual goals and the state of the market. For example, a small, possibly disappointing return on investment in a thriving economic market is a lot more positive in recessionary times. Generally, a desirable ROI for an investment property in Australia is around 3-10% per annum. This figure accounts for multiple factors, such as rental income, potential capital appreciation, and property expenses.
The potential return on investment also differs from city to city. Sydney, for example, typically returns around 3% gross year-on-year but can potentially return more than 100% over a long period (10 years or so). Meanwhile, investment properties in Brisbane provide greater opportunity for yields of 5% YOY.
However, it is important to clarify that markets fluctuate, and no property is the same. Working with an investment property buyer's agent at Aus Property Professionals ensures you get a complete market analysis and guidance on solid investment opportunities to suit your specific needs.
How do I start investing in property in Australia? 
Starting your investment journey is exciting but knowing where to begin can be overwhelming. Before you do anything else, we advise that you do a deep and honest analysis of your current general financial capabilities and then evaluate your investment goals.
The next step is where things get more complicated – and this is where we can help. At Aus Property Professionals, we start with a strategy session to fully understand your ambitions and financial capacity. We will take the lead to simplify the process for you and guide you every step of the way.
We will handle all the nitty gritty – including a thorough property search, due diligence, and assisting in negotiations. We will also help to secure a mortgage, liaise with all stakeholders, and finally close the deal. By working with an experienced buyers agent, you can focus on the excitement of building your investment portfolio and not the stresses that can come with it.
Which suburbs are worthwhile investing in?
From Kingsgrove to Homebush, Vaucluse, and Randwick – we have helped hundreds of clients invest in lucrative suburbs across Sydney. With over 15 years of experience as investment property buyer's agents, we have developed a deep understanding of the Sydney property market and an unapparelled network of contacts.
You get direct access to this growing network and our expertise when you work with us. Below are just a few of the thriving Sydney suburbs that we have helped our clients successfully invest in:
– Kingsgrove
– Vaucluse
– Brookvale
– Denistone East
– Kogarah
– Oatley
– Baulkham Hills
– Wollstonecraft
– Randwick
– Homebush
– Raby
– Sutherland
– Rockdale
– Alexandria