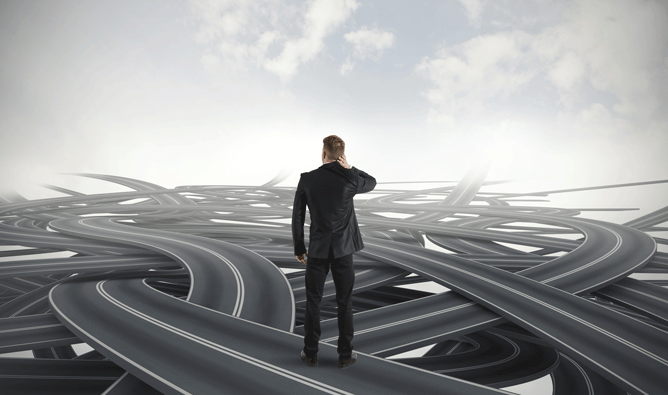 Many of you may be feeling uncertain about the current property investing environment, so we have put together this article to support you and keep you informed.
How will the Coronavirus impact the Aussie Property Markets
It must be one of the most googled subjects since the outbreak, and no one has a crystal ball to tell you the exact answers.
But, don't be fearful.
Any experienced or savvy investor will recognise that when prices decline, that's when it is in fact the best time to buy.
Coronavirus has been identified as one of the biggest threats to the Australian Economy since the Global Financial Crisis and we have started to see this impact on the ASX, as well as reports we are receiving from other global markets.
Yes, we admit that it is quite unnerving not knowing whether to start preparing for the worst, especially as we are struggling to get hold of some household essentials because our supermarkets are struggling to keep supply and stock deliveries up with the increasing demand.
But what will be the impact on the Aussie property markets?
Naturally, a lot of investors are starting to take caution and a more risk adverse approach because understandably no one knows how the near future will pan out.
However, property is a long-term investment.
To understand how we expect the property market to behave in these circumstances, we can only look at past performance as an indicator.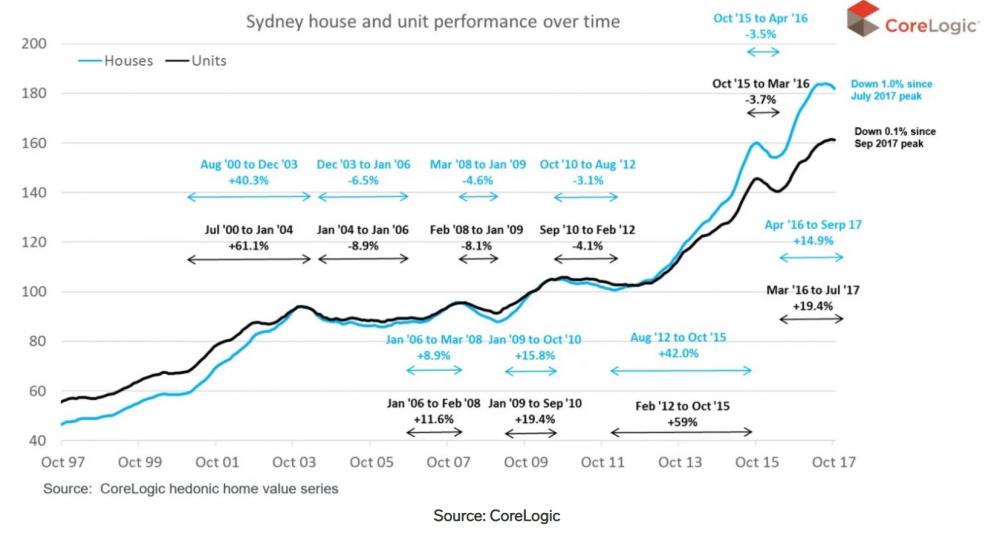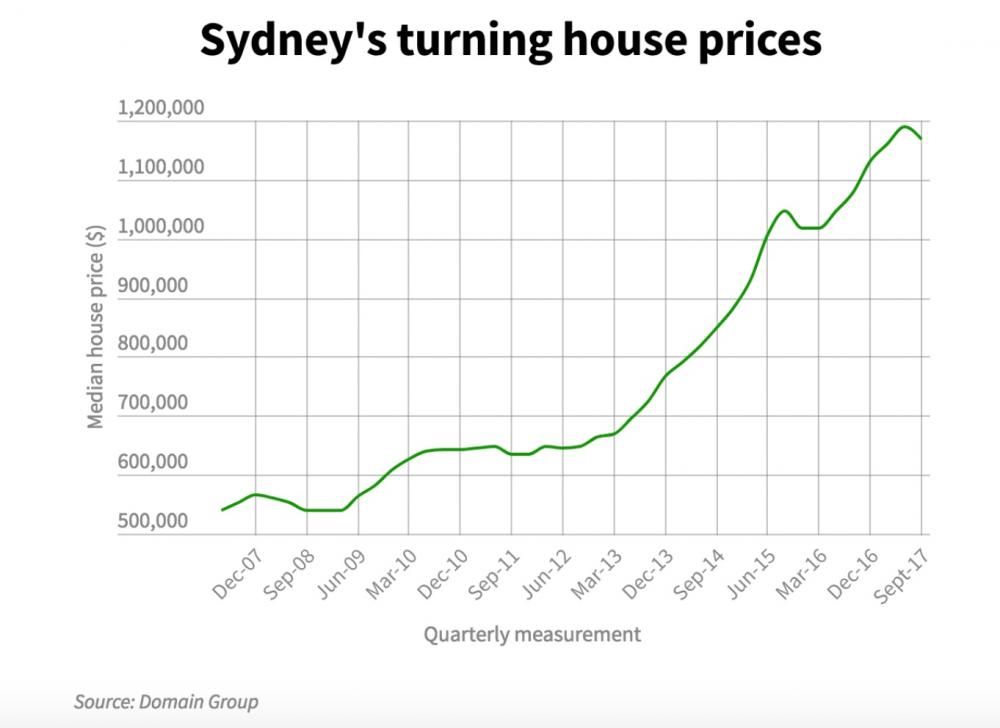 Property has proven in its past performance, to increase over time. Remember, there will always be a need and demand for housing and rental properties as people will always need a place to live!
Any actions taken by the Reserve Bank of Australia (RBA) to reduce interest rates to stimulate the economy will only improve the cost of borrowing and lower the costs to purchase property making it more affordable. Furthermore, it makes it less beneficial to hold investment in cash deposits as your return on your cash is negligible.
With the share market volatility, it is a safer bet to invest your money in tangible assets such as "bricks and mortar".
Property investing has proven resilient in past recessions.
Imagine if you had bought property back in the early 1990s recession or during the Global Financial Crisis, do you believe you would be regretting your investment decision today?
Hindsight is a wonderful thing.
Purchasing property during these times has shown to have been some of the best times to purchase property and those investors stood to make the biggest gains.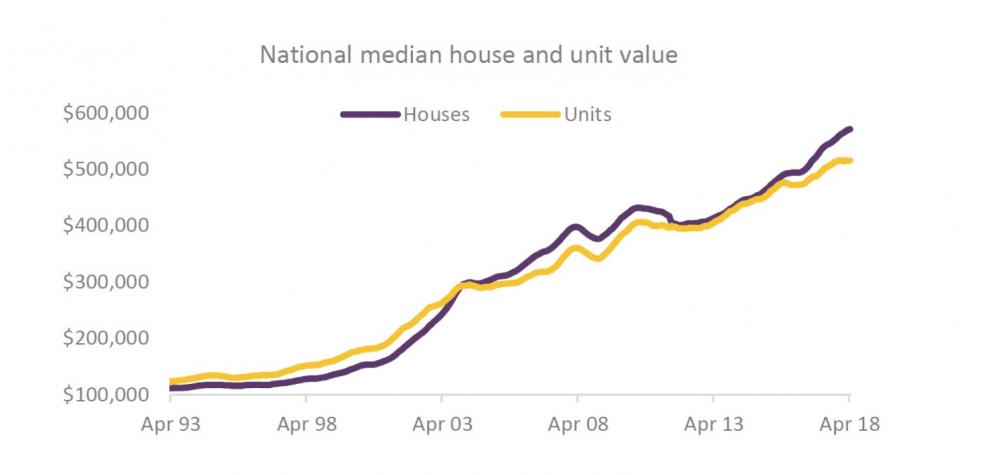 It's time to be greedy.
As Warren Buffet quotes, "Be fearful when others are greedy, and greedy when others are fearful".
The most successful property investors will be those that can see the opportunity in the current circumstances, and don't follow the crowd with staying fearful.
Government Stimulus Packages and Interest Rate Cuts
One of the greatest positives for the property market, is that the RBA cut interest rates very quickly after news broke of the developing COVID-19 outbreak. There are also discussions of another interest rate cut to assist mortgage holders and the retail sector during these difficult times however this will also assist in stabilising and increasing the property market which is a huge positive.
Of course, some buyers will be fearful and there will be some pullback and price falls.
The Government has released a $17.6 billion stimulus package with discussions that there may be more fiscal stimulus on the way. This is to try to counteract the negative impacts on employment which hopefully will only be short lived, after the initial shock to the economy.
Yes, we are expecting the initial shock will hurt, but it will be only in the short term as a few sectors such as travel and tourism, entertainment, and retail will experience job losses. But, once the uncertainty in the community subsides, we will see the economy pick up again and a really strong rebound by 2021.
Is now the right time?
Since the start of 2020, the property market has been performing strongly and we have seen clearance rates increasing to around 80% in Sydney demonstrating the confidence back in the market.
Remember, we always preach that the best way to make money from property investing is to make your money when you buy, not just when you sell.
Purchasing property at the moment, paying the right price at this time, could prove some excellent deals for property investors which can only result with greater profitability for investors.
We will certainly see attendance at open inspections and auctions to decline for a few weeks with potential buyers becoming reluctant. During uncertain times we would also expect the number of home loans taken out to decline due to the initial fall in market confidence.
As property strategists when we look at the current circumstances impacting the property market, now is a great time to purchase property due to the following favourable factors:
Interest rates are historically low, with another rate cut expected from the RBA.
The cost to borrow is historically low, meaning the costs associated with purchasing are historically low.
Buyers are starting to exit the market, allowing investors to strongly negotiate on property prices.
Sellers are starting to worry that their property might not sell due to reduced attendance at open homes, also allowing smart investors to get some great deals.
Property investing is less volatile than the share market.
History shows us that property has been the most resilient investment over the long term.
The current stimulus package from the Australian Government will be good for property and boost confidence.
We have seen vendors withdraw or hold off from listing properties which will only increase prices as supply can not meet demand.
How to invest in the current market.
In the current environment, buyers who are in secure jobs are actually in an improved position to purchase property and secure some excellent deals as there will be some sections of buyers, those who are in unstable employment, who will be removed from the market as well as the extreme risk adverse who are deciding to "wait and see".
In the current climate it is not appropriate to be making bold, risky, or speculative investing decisions.
It's only natural start looking at your options and taking a more risk adverse position in these circumstances.
What to look for when investing in property in this climate.
Now is the right time to be strategic about your investing decisions. Many buyers are likely to hold off for a while just to "see what happens" but they will surely be entering the market later down the track and miss out on the current opportunities before them.
To take a more risk adverse investing position, look to invest in property which is:
In an area with multiple growth drivers
Close to schools, universities, hospitals
Great access to public transport
Has some point of difference (appearance of the property, in a small block, unique features, etc.)
Is the right type of property for the demographics
Is in an area of growing population
Low supply of available properties
What we expect to see over the remaining year and 2021
Once the fear from COVID 19 has subsided, we are expecting a resurgence in the property market for the remaining of 2020 with continued growth early 2021.
Due to the current instability of the share market, we expect many investors fearful in the share market, and more property investors entering into the property market which will only increase demand (and prices) further.
Important message.
There will be some pain in the short term for some buyers, as well as uncertainty around some jobs.
It is important to remember that a rebound will happen. This is inevitable.
We were expecting the rebound from the 2017-2019 market decline to occur in the first two quarters of 2020 and we were starting to see this, however Coronavirus has halted this.
Once the initial shock to the markets is over, we would expect that by 2021 the markets to have rebound and recovered.
This is because soon things will have to return to normality.
*This message is to be taken as an opinion only. We will hold no responsibility for anyone taking action based on the information in this communication.
If you are looking for a Buyers' Agent to assist you with purchasing a home or investment property in the Sydney, Brisbane and Newcastle regions, please get in touch with Lloyd Edge and his team at Aus Property Professionals here or give us a call on 1800 146 837! 
 Would you like to receive FREE property market updates and helpful tips on property investing?