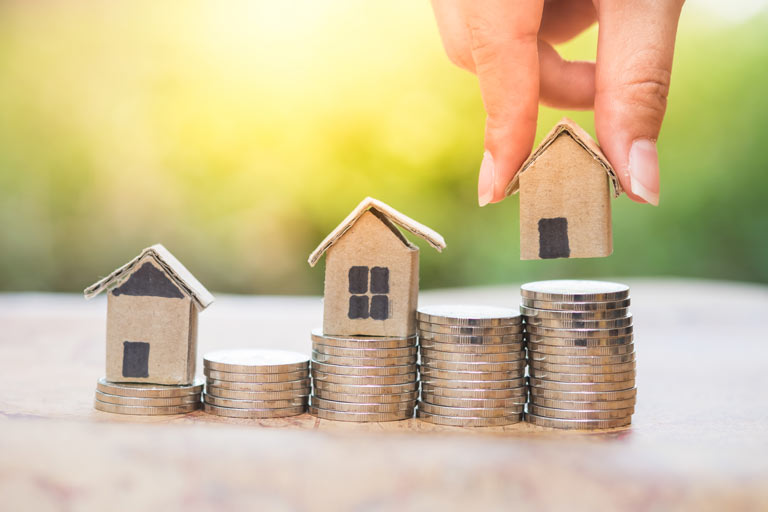 To be a successful property investor you need to know what you are trying to achieve and have a strategy in place. You then need to familiarise yourself with the most basic fundamentals of investing in properties. It comes down to your ability to hold the property. This means cash flow and yield are extremely important.

Asset selection should be an important part of the process for property investors looking to succeed in property investment, which ultimately will lead you to financial freedom and lifestyle choices.
You can have one property that takes all your cash flow and borrowing power or you can set a strategy, which allows you to purchase 10 or more properties and allows you to achieve your financial and lifestyle dreams.

Some of the factors involved in maintaining the portfolio's cash flow are rents and rental yields. Striking a good balance between the two is one of the most important aspects to creating a successful property portfolio.
Since getting finance has become harder, smart investors always make it a point to 'strategise' in order to maintain good serviceability and borrowing capacity.
It is best to take on strategies like 'Where in my portfolio can I add value through strata titling, renovation or subdivision'. We need to look at what's going to increase our cash flow and serviceability?' It's all about strategy.
Being an active investor, as in managing and reviewing your portfolio on a regular basis, is one of the strategies that can help you look after your cash flow.
Another thing that contributes largely to cash flow is the interest rate, which you need to review regularly as well now that there's been a lot of changes in the market, including an increased rate on investment and interest-only.

You need to consider 'cash is king' and have a buffer in place for a 'rainy' day. Consider the following tips for working out your budget and cash flow.
Calculate your average monthly income. Not only your wage/salary, but also any extra income from part-time work or other investments.

Deduct your average monthly outgoings. Not only essentials such as food, utilities (eg. electricity, gas and water), medical, car and home contents insurance, car or public transport expenses and phone, but also non-essentials like holidays, club memberships, restaurants, sporting events and entertainment. Consider whether these are more important than building your long-term financial future.

Keep a 'rainy day' cash buffer so that you can continue making your loan repayments even if there's a temporary downward blip in your income or upward blip in your expenses.
To be a successful property investor you also need to appreciate the incredible value added by a reliable and experienced buyers' agent, accountant, solicitor, quantity surveyor and other professionals needed for a property purchase to be successful.
When you have a good team around you, they all work together to ensure a smooth transaction for each purchase and to ensure you keep on track towards your goals. The aim should always be to look at your overall goals and ensure each property acquisition helps you towards those goals.
Good luck!
If you are looking for a Buyer's Agent to assist you with purchasing a home or investment property in the Sydney, Brisbane and Newcastle regions, please get in touch with Aus Property Professionals here or give us a call on 1800 146 837!