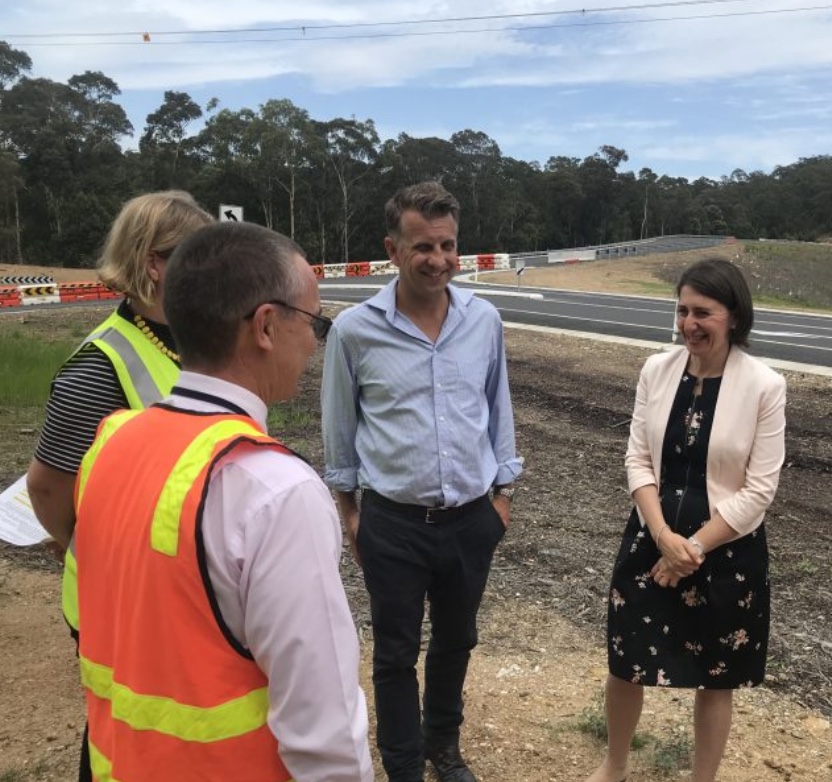 The NSW election victory of Ms Berejiklian's Liberal and Nationals coalition will impact property investors as well as home owners as this is the first of two major votes that may determine whether property prices go up, or how easy/difficult it is to secure a loan.
How elections affect the property market
Prior to an election, we often see much less stock hitting the market (limiting supply) as well as fewer buyers (limiting demand) as people take a "wait and see" approach to buying and selling property. This means that properties are often sitting on the market for longer, not selling at auction, and buyers are hesitant to place an offer.
Post an election, once the government has been confirmed and the 'fear of the unknown' has been removed, you will notice a sense of confidence returning to the market with more buyers entering and stock starting to sell.
Government policies
One of the main election concerns in NSW is the housing affordability debate, particularly in Sydney where property ownership has declined and the cost to purchase a property is approximately 9.1 times the average income (or on average it takes 12.1 years to save a 20% deposit for the average house at an LVR 80%)
The NSW State election also influences the benefits received by first home buyers, which will influence the market demand.
Some home buyers may wait to enter the market after the decision of the State Government, whilst many investors may hold off until the results of the federal election.
Depending on the government policies under debate, such as the Liberal Government's Affordable Housing Policy to encourage development and Labor's negative gearing policies and CGT discounts to dissuade property investors, this will impact whether investors are willing to enter the market prior to an election or post the election.
Should the ALP take government and implement this policy, this could mean fewer investors looking to borrow money to purchase an investment property.
Once the Government has been elected, investors are able to return to the market and make a more informed decision for their portfolio.
The impact of the NSW state election results
The policies of NSW Premier Gladys Berejiklian's party were not directly related to Real Estate, Buyers, or investors however, the party's main policies were directly related to major infrastructure policies on Roads and Railways which will impact the value of neighbouring properties as well as increase the value of properties that will have greater accessibility. These infrastructure projects will impact both existing home owners as well as investors seeking to buy an investment grade property.
The upgrades to infrastructure will open up new opportunities to invest in suburbs which were once undesirable due to lack of transport or access into the major centres as the demand for owner occupiers in these suburbs increases.
We have summarised the main NSW infrastructure projects under the elected party:
Roads:
$1.2billion roadworks to ease congestion, over 500 new smart traffic lights, smart motorways, digital parking signage, drones, and digital messaging.
$1billion invested into regional council roads and bridges.
Expansion of the Great Western Highway from Katoomba to Lithgow to 4 lanes.
14,000 new weekly bus services to be added across the network.
Over 4,000 carparks in Sydney Metro Northwest Suburbs.
Opal Park & Ride introduced at 10 stations.
Railways:
$6.4billion towards new high frequency Sydney Metro West rail line between the Sydney CBD and Parramatta. (Construction commences 2020).
More trains and tracks are expected to be implemented across the state.
Total of 41 new Trains being added (24 already delivered)
8 new express services on the T1 Western Line during peak times.
First stage of the North-South Metro Rail Line connecting St Mary's station to Western Sydney Airport.
Metro South West extension connecting Bankstown to Liverpool.
Completion of Metro North West Line
Completion of Metro City and South West line connecting Sydney CBD to Bankstown.
If you are looking for a Buyers' Agent to assist you with purchasing a home or investment property in the Sydney, Brisbane and Newcastle regions, please get in touch with Aus Property Professionals here or give us a call on 1800 146 837!