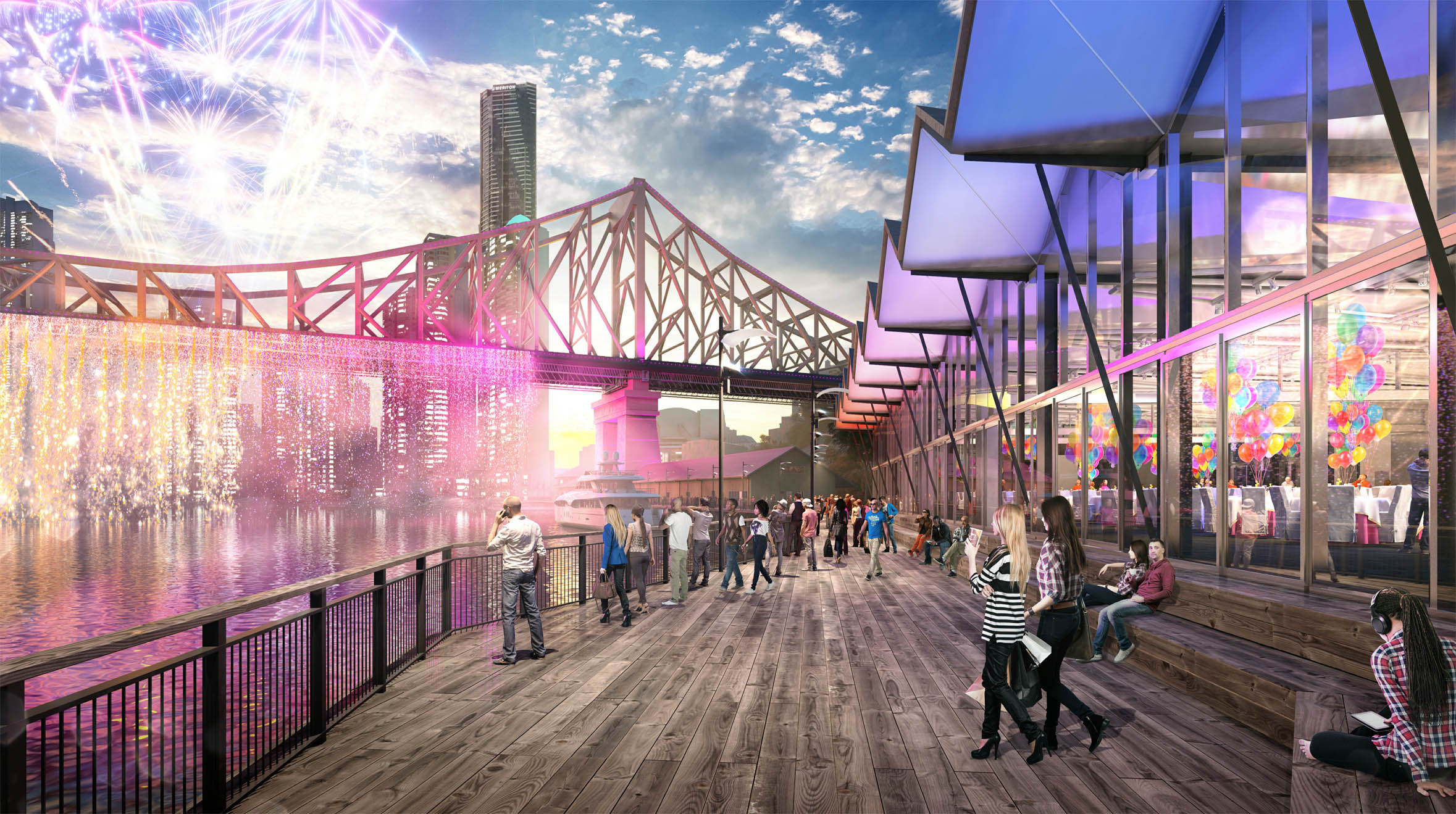 The Moreton Bay region is one of the fastest growing regions in Queensland, with increasing popularity due to the premier location right on Moreton Bay, a skilled workforce, diverse business precincts and a relaxed and tranquil lifestyle- not too far from Brisbane's city lights.
Moreton Bay has established itself as the perfect base from which to expand business across the country and the globe. Located just 40 minutes drive from Brisbane's city centre and the Port of Brisbane, 20 minutes from the Brisbane International Airport and with easy access to major transport routes.
Keen property investors and developers are keeping a close eye on Brisbane's northern growth corridor as the Moreton Bay region is expected to grow more than 40% over the next 20 years with an estimated $320 million to be invested by council over the next two years as a range of infrastructure projects are delivered.
INVESTMENT
Economic & Employment Growth
Gross Regional Product (GRP) within the Moreton Bay Region is estimated to be around $13.22 billion, a figure that has increased consistently over recent times reflecting stronger investment, business and growth opportunities. A sustainable, growing economy and labour market are key drivers of strong residential demand, and the Moreton Bay Region is well positioned from this perspective.
The Moreton Bay Region encompasses a current labour force of around 225,000 with the total labour force forecast to reach 239,000 by November 2019.
The old Petrie Mill site has been nominated as a Priority Development Area by the State Government, with the core of this strategic site to house the University of the Sunshine Coast campus planned to open by 2020. This landmark project will see some 10,000 students studying at the campus within the first 10 years of operation, with an estimated 2,800 workers to be employed.
TRANSPORT
Good transport infrastructure is vital for a thriving economy, and public transport in particular, is becoming increasingly important as our population swells.
Major connecting roads, rail, and airport links can greatly affect people's perception of distance.
In some instances, a suburb may have better access to the CBD than suburbs closer to the city because of better roads.
Road
The six-lane Bruce Highway M1 motorway runs through the region from north to south. Major arterial roads feed into the highway from the many industrial and commercial areas within the region. The D'Aguilar Highway provides access to South-Western Queensland and the key growth areas of the Surat and Bowen Basins, locations of Queensland's major resources projects.
Rail
Queensland Rail operates a full timetable of passenger and freight rail services that run through the Moreton Bay region. Speedy metropolitan rail services provide businesses with a great transportation option for goods, employees and customers.
Air
The Moreton Bay region is located just 20 minutes from Brisbane Airport. This is significant with air traffic expected to double by 2025 and significant infrastructure projects are already under construction to ensure Brisbane Airport remains one of the world's best performing airports. Direct flights to Asia, the Middle East, US and Europe open up global opportunities for the Moreton Bay region. Brisbane Airport has congestion-free world -class terminal operations that are master planned for first line freight users and offer a seamless transition to the road network for any business supply chain. Operating 24/7, Brisbane Airport is fast becoming an AsiaPacific cargo hub with currently 26 non-stop international destinations. The Moreton Bay region is also readily accessible to private and commercial light aircraft using the Redcliffe Aerodrome and Caboolture Airfield.
Port
The Moreton Bay region has excellent access to the most cost-effective commercial port facility in Australia – which is also one of only seven in the world with deep water access. Trade has expanded by an average of 7.8% over the past 10 years, and is expected to grow significantly. The port is developing the 230ha Future Port Expansion Area both in response to strong growth in South-East Queensland and to facilitate future economic growth
EDUCATION
The region is close to the major research and development centres in South East Queensland (i.e. University of Queensland, Queensland University of Technology (QUT), Griffith University, Australian Catholic University (ACU) and Sunshine Coast University) has its own QUT campus and boasts Trade Training Centres as well as an Aquaculture Research Centre at Bribie Island.
LIFESTYLE
Parks
In Moreton Bay Region there are in excess of 300 sport and recreation clubs with a combined total membership of 32,000 people. This is in addition to the State Equestrian Centre in Caboolture and Redcliffe's High Performance Swim Centre that has produced several Olympic swim champions.
Art / Culture / Heritage
The Moreton Bay region has over 108 different arts groups and approximately 360 community events covering all aspects of arts, cultural activities, dance, film and media, heritage, literature, music, theatre, holiday activities, events and festivals. The Moreton Bay region is home to an array of quality festivals and events.
These include the Urban Country Music Festival, Festival of the Sails, Pine Rivers Festival, Celebrate Redcliffe, Woodford Folk Festival and the Abbey Medieval Festival.