With the 'silly season' knocking on our doorstep, many Australian's head beachside to enjoy time with family.
It is quite often though that we enjoy this 'all play, no-work' time so much that we start imagining what our life would be like if it was ALWAYS like this. Most of the time, reality sets in realising that you have a job to go back to however, we can all admit that buying a holiday home has at least crossed our mind when we walk past the real estate windows in the beach side coastal town and are shocked at the bargain property prices!
We end up dreaming of owning a holiday home, where we can whisk away to on the weekend, leaving all our cares behind. But is owning a holiday home a really a good option for an investment?
Yes. and NO.
First let's discuss the YES campaign.
There are more benefits to buying a holiday home than just the possibility of rent-free holidays for your family and friends, a holiday home can be beneficial if it is purchased with the right strategy, as well as purchased in a popular area with multiple growth drivers (not just tourism).
A key benefit for buying a holiday home is the potential profit you can make from your 'home away from home', and the possibility of capital growth over the long term.
If you avoid areas that only attract tourists, you will limit the risk your holiday home will only be booked out in the holiday seasons (this is also the most likely time when you will want to take advantage and use it!).
It is important to look for holiday homes that are able to be booked out all year round and not only by tourists, or not only in particular seasons (e.g. only ski seasons).
Pick a location where there are growing industries and where there is likely hood you could receive requests for short term rentals for workers.
Since your holiday home is also an investment, there are tax depreciation benefits you can also claim.
Having said all this, should you buy a holiday home?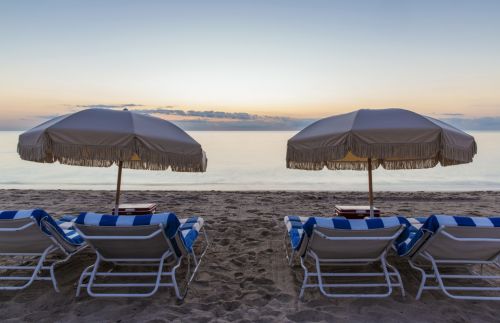 We strongly advise not buying a holiday home on a whim just because of the excitement that house prices in a particular area are much lower than your Sydney home.
This can lead to financial burden for your long term property portfolio and can tie up your funds to prevent you from purchasing a property that will bring you long term rewards.
The biggest risk of owning a holiday home is vacancy and the holding costs that will result. This is the risk that it will be hard find a tenant for your accommodation so you do not receive rent to cover mortgage and maintenance costs.
Another cost, is that since holiday rentals are short term, you will also need to pay a property manager to ensure the property is ready for the next occupant (cleaned, fresh towels, fresh sheets).