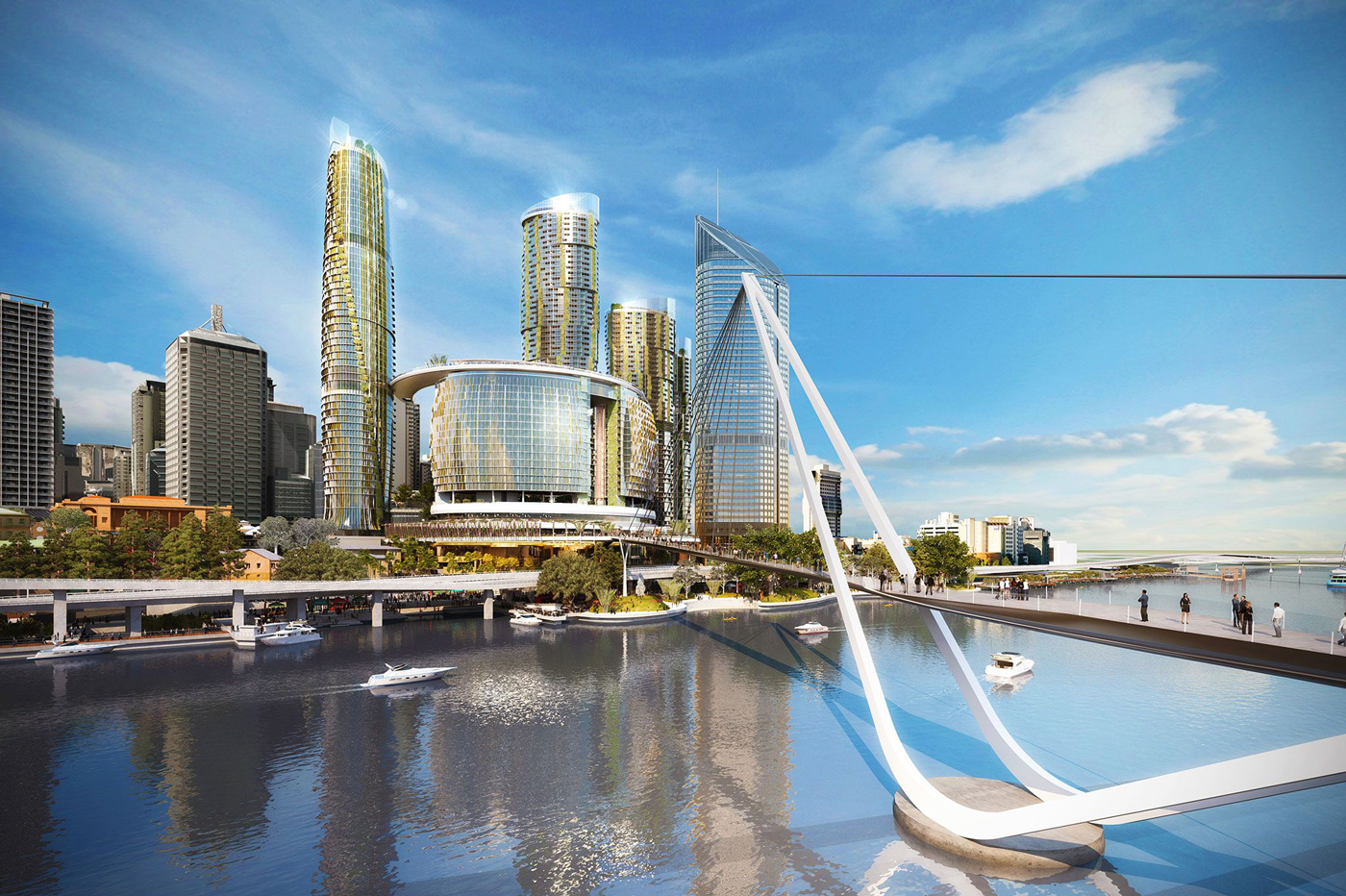 The Brisbane skyline is set to change forever with the addition of three new towers which are part of the new Queen's Wharf Precinct. But, will this new development give the Brisbane housing market the kickstart it needs in 2018?
As a buyers' agent and a Brisbane local, I have seen the lackluster performance of the overall Brisbane property market in the past 12-18 months and indeed the last 7-8 years. The new developments that are underway and others that are planned for the Brisbane area have some experts hoping that this injection of infrastructure and construction will be the catalyst to set off a consistent, prolonged and sustainable price rise.
According to a report published by Cushman and Wakefield (a leading commercial real estate firm in the area) the forecast is for the greater Brisbane economy to grow by 16 per cent over the next half-decade.
According to Mr. Dominic Brown, Head of Research and Co-author of the report, seven major projects have been identified totaling $12.4bn for Brisbane which hope to improve the economic outlook, increase employment, tourism and commercial real estate opportunities in the area. These 7 specific projects are detailed in the report 'Brisbane 2021' and are summarised by "The Urban Developer" as :
Queen's Wharf Precinct
Edward Street Revitalisation
Howard Smith Wharves
The Brisbane Quarter
Cross-River Rail Project
The Brisbane Metro Project
Brisbane Live Entertainment Precinct
Queens Wharf
At $3 billion the project will deliver over 1,000 hotel rooms across five hotels, a residential precinct of 2,000 units, a 100 metre sky deck, 50 bars and restaurants and a pedestrian bridge connection to Southbank.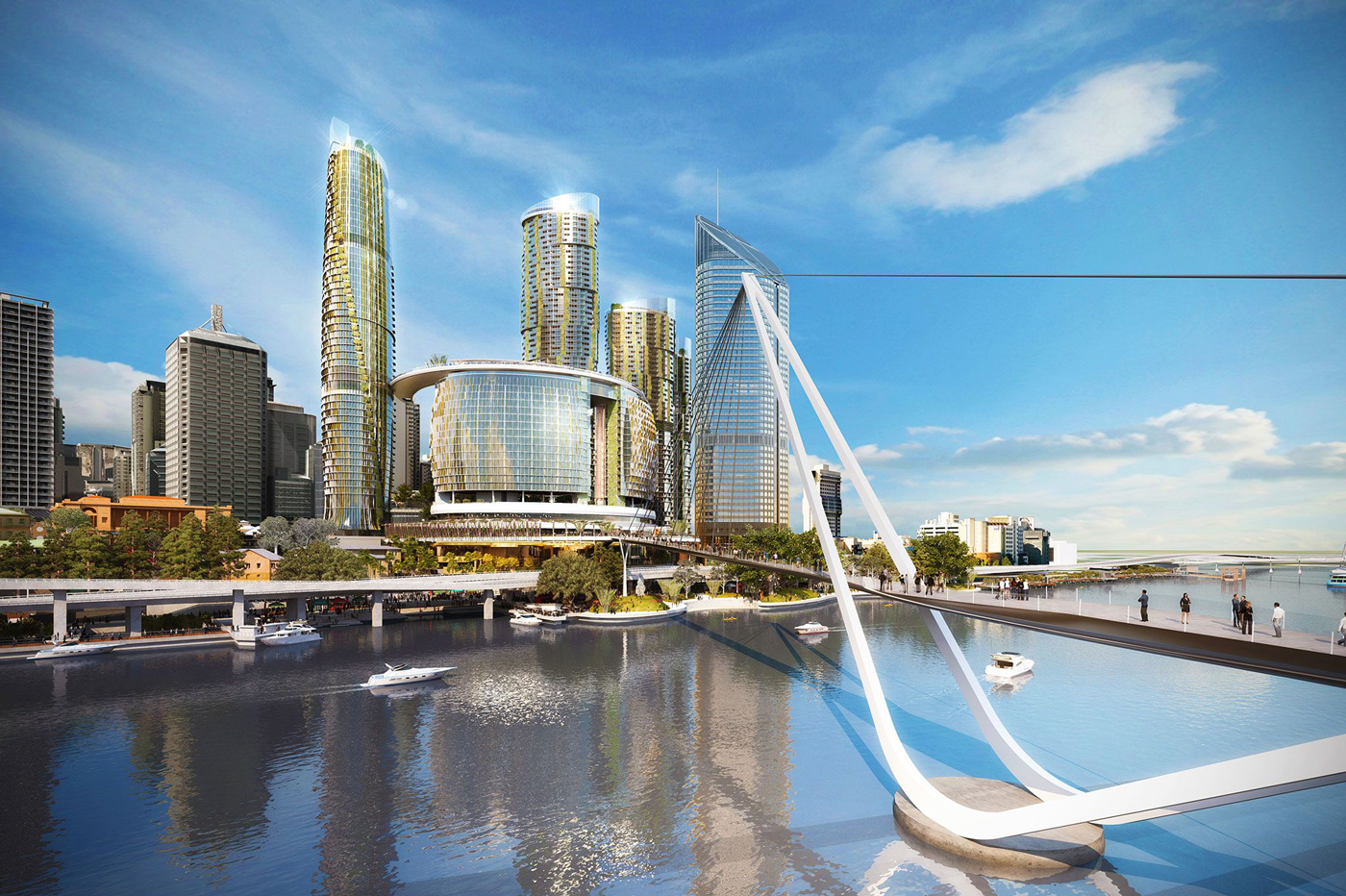 Edward Street Revitalisation
Due in 2018 and valued at $11.4 million, this Brisbane City Council led project covers the entire length of the street with the retail strip bookended by "green gateways". The initiative is to cement the precinct as a world class retail environment characterised by a broad, tree-lined boulevard.
Howard Smith Wharves
Due in 2018 and valued at $110 million, the redevelopment of this 3.4 hectare site will include a 5-star "Art Series" hotel, exhibition space, restaurants and a new riverside parkland.

Cross River Rail
By 2036, forecasts expect 90,000 people travelling to work each day in the morning peak hours, so the $5.4 billion project will deliver a 10.2 kilometre rail link from Dutton Park to Bowen Hills, with 5.9 kilometres of tunnel under the Brisbane River and CBD, connecting to both northern and southern rail networks in and out of the CBD.

Brisbane Quarter
This will be Brisbane CBD's first integrated, mixed-use precinct incorporating office, retail, hotel and residential uses. Valued at $1 billion, it will include Australia's first purpose-built W Hotel, two-storeys of retail beneath a 40-storey office tower and an 82-storey residential tower, due in 2019.
Brisbane Metro
Still under the approval and funding processes, this $944 million development initiative proposes a high frequency, high capacity public transport system along a 21km route servicing 18 stations.
Brisbane Live
Approval is yet to be received for the $2 billion development of an entertainment precinct located on top of the Roma Street rail interchange hub. Facilities include a $450 million, 17,000-seat arena along with multiplex cinemas, an amphitheatre and proposed commercial, residential and hotel towers.
I would also like to note, that in addition to these 7 key major projects, there will also be the expansion of Brisbane Airport in order to occupy an additional runway and associated onsite infrastructure.
According to "Brisbane Airport Australia" the new runway will:
Deliver a regional economic benefit of around $5 billion per year by 2035
Create 7,800 jobs for the Brisbane/Moreton region by 2035 due to additional capacity 
Will allow the same level of capacity as Hong Kong and Singapore airports
The new runway will give Brisbane the best runway system in Australia
Flights are forecast to grow from 227,000 in 2014/15 to over 360,000 by 2035
Tourism facilitated by the airport has been quantified at $3.1 billion in the FY13. This is estimated to grow to a national contribution of $7.6 billion by 2033-34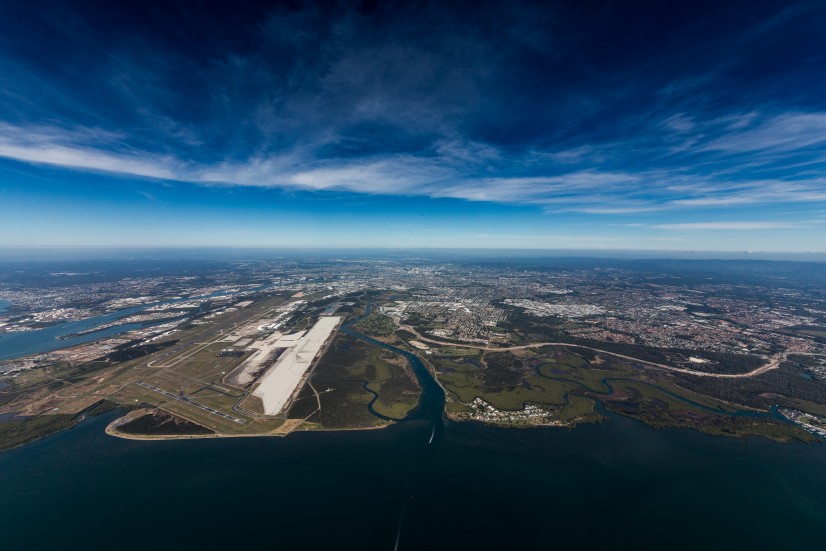 When we look at areas to invest, we seek opportunities which are close to effective transport, so perhaps this airport upgrade and associated economic benefits will provide the essential support which Brisbane requires to kick start an increase in property prices and maintain it throughout the coming years.
The Brisbane airport project is labelled as the largest aviation project in the country. Although the additional runway is not expected to be operational until 2020, the economic benefits of the construction phase are almost certainly being experienced now and are expected to continue for many years.
With these 7 projects alongside the airport expansion, the Brisbane economy will see a huge injection of funds, job generation, and population growth which should result in a flow on effect into the housing market.
As a buyers' agent based in Brisbane I believe the city has a bright future ahead with 2018 shaping up to be a very positive and transforming year for the city. One thing for certain is that it is great to see some cranes on the Brisbane Skyline!