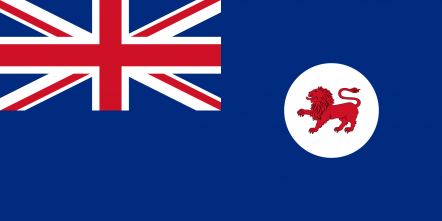 Previously slipping under the "real estate radar", the island capital is now a hot discussion topic for investors as well as at many dining table conversations nationally. This heated topic has been driven by the July 2017 release of Knight Frank's Global Residential Cities Index (GRCI) which exposed that the Tasmanian capital leapt into the world's top-50 cities for property price growth, rising to 34th position up from 77th last year. This article explores the current Tasmania market, reasons why investors are flocking to buy over Bass Strait, and the high risks for anyone considering investing in Tasmania. Why did Hobart rise so many positions in the World Top 50 list?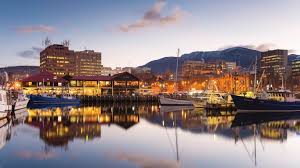 Currently, Investors are enjoying the surge in the Tasmanian market and according to the Real Estate Institute of Tasmania (REIT) the market has hit a new high with the first half of 2017 resulting in 17.5% increase in the number of sales and 24.7% increase in the gross value of property sold. Additionally, what has surprised many investors and property enthusiasts is that Tasmania is ranked the second best performing Australian market behind Sydney for cumulative growth since January 2000 (Source: REIT)
Tasmania has certainly seen the impact with investor activity now accounting for one quarter of all real estate sales in 2017. The median house purchase price for investors was $283,500. Launceston is leading with 27% of sales attracted by investors. Astoundingly, the first 6 months of 2017 investor sales were up 40% on last year.
Looking from a distance, Tasmania appears to have all the ingredients for a successful investment. It has been the best performing market over the past 12 months.  There is a shortage of properties for sale and for rent which is coupled with increased population growth, increase in employment rate, increased consumer sentiment and positive economic conditions. Rental yields are increasing as there is a shortage of rental properties across most regions resulting in low vacancy rates. In fact, Hobart had a record low vacancy rate of 0.4% at Aug 2017 (Source: SQM Research).
So, why aren't we all rushing to buy in Tasmania? Why aren't experts spruiking about this "golden island" for investment?
It is not all good news for all purchases in Tasmania.
Many Investors have been convinced to buy in Tasmania due to its cheaper entry price point. An important note for investors targeting cheap Tasmanian properties, is that these cheaper properties with median prices at or below $250k have failed to achieve any growth in the last 2 years (since June 2015). Cumulatively towns or suburbs with a median price over $420,000 achieved an increase of 24.6% over the two-year period while those below $250,000 only achieved a cumulative increase of 3.6%. Tasmania should therefore not be considered a sound investment if you are seeking a cheaper investment opportunity.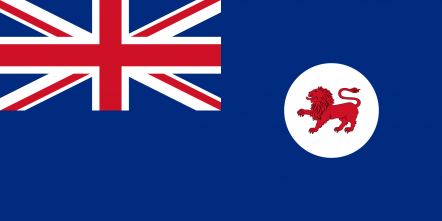 According to Aus Property Professionals Director Lloyd Edge "Investors should be looking to invest in areas with a higher percentage of owner occupiers, as their emotional purchases can drive capital growth. I prefer to invest in areas where the percentage of owner occupiers is at least 80%."
If you look at the Economics of the situation, the Tasmanian market is flooded with a large percentage of investors which has provided "artificial growth" which will provide a higher risk factor for anyone considering investing in the market. The reason I have labelled this "artificial growth" is because the growth has been fuelled by a large increase in investors restricting the supply with increasing demand. The increase in the prices has been driven by investors rather than owner occupiers. As investors, we want to target investing in areas where the growth is driven by an increase in owner-occupiers as this means that people actually want to live here.
If you decide to invest somewhere with "artificial growth" there is no evidence that people actually want to live where you are investing. This creates a large risk for rental yields, vacancy, and a large risk that if other investors start selling you may suffer losses if there is a large number of investors leaving the market at one time.
With the percentage of owner-occupiers decreasing, this creates a recipe that your property may have periods being not occupied as there is large competition from other investor land lords.

Has Hobart reached its peak?
Experts are under current discussion that Hobart may have reached its peak. With the growth of other capital cities slowing (note: The rate of growth is slowing, this does not mean that growth is declining) this will attract investors who were priced out of the other capitals back into the mainland markets away from Tasmania.
Vacancy Rates
Although the vacancy rates are record low, and the rental yields are currently good, for investors this will only assist in portfolio cash flow. It is unlikely you will achieve the long-term equity gain from capital growth which all investors are ultimately targeting. This is a reason the prospects for investing in Tasmania are not good.
Unemployment
Although the employment rate in Tasmania is increasing, we cannot ignore the fact that Tasmania still currently experiences the worst unemployment figures in the country alongside the worst performing economy in Australia. These factors will impact the long-term capital growth of an investment and restrict the momentum within your property portfolio.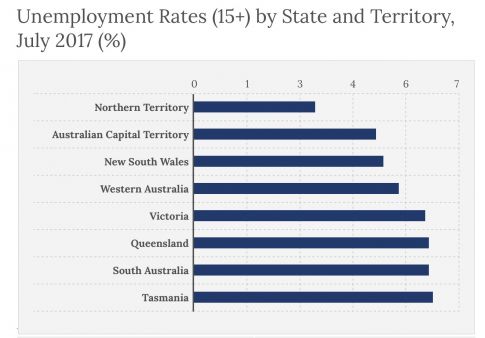 If you are considering investing in Tasmania, please take careful consideration of these risk factors and ensure any property purchased is at the right price. Tasmania holds plenty of risks and as investors these risks should be mitigated.
Investing in Hobart is a hot topic at the moment, but remember it is not always the wisest decision to follow the crowd.
The use of our research tools can assist you in considering the risk factors as researching property markets. Please see here.