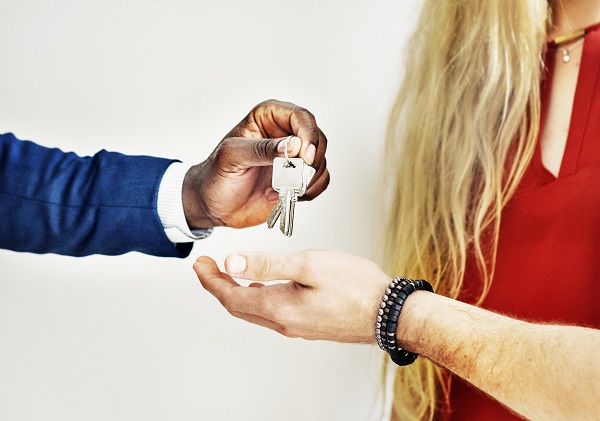 Perfect Timing for First Home Buyers
With most the capital city markets slowing through the latter of 2018, the tables have finally turned in 2019 to a buyer's market and NOW is the ripe time for First Home Buyers to enter the market.
Many First Home Buyers' wishing to enter the market are weighing up an agonising choice- do they wait for prices to drop further and take a risk they might miss out altogether, or should they buy now which may mean they potentially miss out on a better deal.
It is certainly a confusing time for first time buyers. The media reports are providing conflicting messages about the possibility of a housing crash as well as interest rate rises.
Although the capital city markets of Sydney and Melbourne have cooled, some first home buyers are still worried that housing is too expensive. The best time to buy however, is when you can afford it.
If you are financially able to purchase a property, then what are you waiting for? It is virtually impossible to predict precise housing price trends in the future. No one knows where the bottom (or top) of the market cycle is until it is an after thought.
We see many first time buyers really struggling with the concept of jumping into the market. Many struggle with analysis paralysis and really want to know all the statistics and want promises of what the property will be worth in 10 or 20 years from now. We can look at historical data to get insights, but no one is able to predict the future.
No matter the market, it is important that you pay the right price for the property. We have seen many buyers sit and wait, then miss out on getting into the area they really want because they are hanging out for a potential better deal.
Of course, further housing price drops are not inconceivable but waiting for a better deal is fraught with risks.
Lloyd Edge, Director of Aus Property Professionals comments that "Buyers shouldn't allow the short term fluctuations in the market affect your long term goal of property ownership and wealth creation. Buying the right property and holding for the long term has always proven to be a resilient strategy. Getting into the market with the purchase of your first property and paying the right price is more important than trying to predict the future."
Don't let the speculation of interest rate rises scare you. We are seeing all time low interest rates so there is absolutely no doubt that there will be interest rate rises. However, this is something you should factor into your budget and finance so that talks of interest rates rising doesn't scare you.
 The lending environment
In the current lending environment, and following the royal commission, loans are increasingly difficult to get approved as the banks are becoming more prudent with their lending policies. Some First Home Buyers are taking advantage of the Sydney and Melbourne downturn with ABS Housing statistics from October 2018 recently released showing that more than 110,000 first homebuyers got a loan in 2017-2018- the strongest result since 2009-2010. This is alongside with the results that the proportion of loans that are First Home Buyer Loans climbed to 18.1 per cent- the highest percentage seen since 2012.
 Government Policy and Federal Election
The uncertainty with the upcoming federal election and potential impact to investors with the proposed changes to negative gearing and capital gains tax policies has provided First Home Buyers with more breathing space whilst investors wait for the outcome before making their move. This makes it a great time for First Home Buyers to enter the market.
The deals we have secured at Aus Property Professionals during late 2018 and so far this year, have seen us have greater negotiation power than in 2017 and early 2018.
Analysis Paralysis
It is more important to start small and get your foot on the property ladder, than find the perfect property at the perfect price.
Lloyd often reminds his clients "Your first home will not be your final home. It's wise to consider compromising and not getting too emotional over the criteria."
Do not get caught up with statistics ad historical data, but rather concentrate on the current market and the right price for each individual property.
A golden rule is to "not count the cents". This means that if there is the ideal property, don't get caught up by negotiating on small amounts like $1,000. In the time it takes to negotiate a small amount, another buyer may grab the opportunity from underneath you.
Timing the Market
Ensuring you pay the right price for the property is more important than trying to time the market.
In today's markets, you have a lot less competition than you did a year ago which provides you with more negotiation power. Getting in whilst you can get a grip on the market is important so you have a chance to control the situation and set the terms you want.
Lloyd's advice for First Home Buyer's:
Understand your borrowing power. What you were approved to borrow 6 months ago may not be what you can borrow today.
Don't underestimate the cost of purchasing. Remember to put aside enough money to cover stamp duty, legal costs, insurance, Building & Pest Inspection, and small incidentals (such as maintenance and repairs).
Be up to date with Government Grants and Government Schemes. These will vary across states, but it is always wise to check what grants you may be eligible for.
Always get professional advice. A good Mortgage Broker will be able to advise you on the best finance structure and lender for your individual circumstances. Always have the contract reviewed by a solicitor, and consider employing a Buyers' Agent to handle the whole process including the negotiations and Auction attendance.
Keep your eye on the long-term. It is natural to have Buyer's remorse when purchasing your first property, so it is best to stop looking and remember that the right property at the right price will reap you rewards in the long term.
If you are looking for a Buyer's Agent to assist you with purchasing a home or investment property in the Sydney, Brisbane and Newcastle regions, please get in touch with Aus Property Professionals here or give us a call on 1800 146 837!