Buy Now — The Ultimate Property Investment Book for Australia
Most Australians aspire to enter the property market at some point in their lives. The reasons for doing so may vary — for some, it's about creating their dream family home, while for others, it's about creating a smart property investment portfolio.
Whatever your unique reason for buying property may be, there is little doubt that investing in property in Australia is a brilliant financial move — a move that may generate steep financial rewards on your properties for many years to come and help create a lasting legacy for future generations.
So, what's stopping you from buying a property? Is it the changing markets? The needless jargon? The rising costs? Buying property doesn't have to be difficult; you just need to step up on that ladder. And, of course, you need the right tools, the right property, and information to help get you there.
Discover the Best Property Investment Book In Australia
In Buy Now, you'll get the simple, straightforward, easy-to-understand advice to help you not only enter the property market but to launch and grow your own portfolio.
With bestselling author and award-winning buyer's agent Lloyd Edge as your guide, this property investing book provides everything you need to stop dreaming, step up, and grab that property ladder with both hands.
In the book, you'll find newcomer-friendly advice designed to walk you through how anyone can budget and save for a deposit, understand the market, and secure a mortgage.
Buy Now also breaks down the jargon and tells you what you need to know in straightforward and easy-to-understand language, offering tips and strategies for those setting out on their property investing journey. If you're looking for a property investment book with tangible, valuable, and insightful takeaways, Lloyd Edge's Buy Now book is what you're after.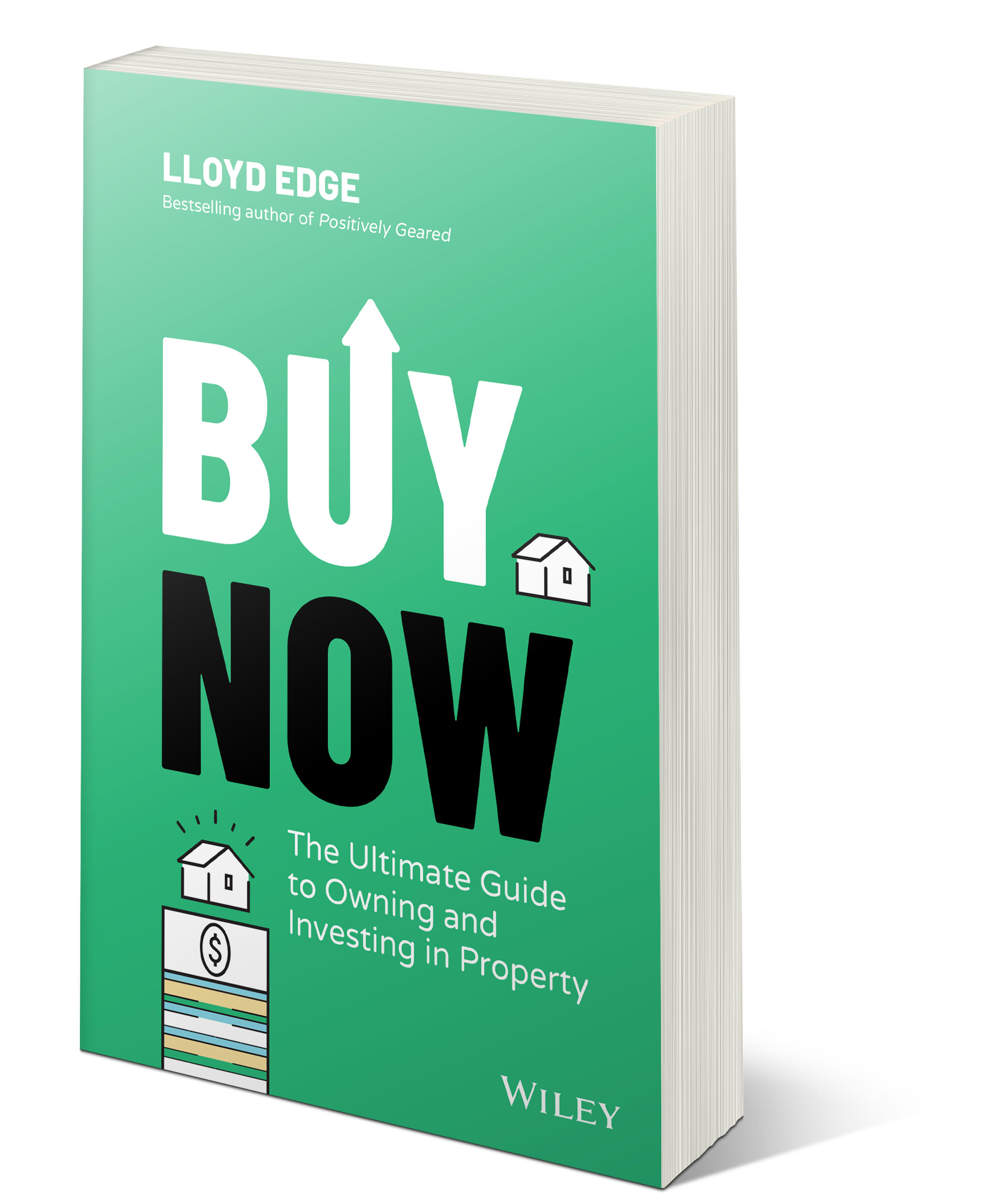 Who is Buy Now most suited for?
Buy Now is the ultimate Australian property investment book for beginner property investors. Just about anybody with an interest in buying, selling and investing in property in Australia or internationally will find value within its pages:
Homebuyers — Whether you're looking for your first dream home to live in or renovate, or you're looking to capitalise on your existing home and upsize, Buy Now will give you actionable, step-by-step tips and advice to guide you on your journey. This includes tips on budgeting and securing the best mortgage for your needs.
Investors — Whether you're a first-time property investor or have already tentatively dipped your toes in the market, you're sure to find valuable advice in Buy Now. Think of this book as your ultimate investment companion, from the specifics of different investment types to creating a viable financial plan and equity in your properties.
Real estate professionals — Buy Now gives real estate professionals valuable insight from the other side of the coin. See what buyers and property investors prioritise in their search for property and how buyer's agents assist buyers in all aspects of buying and investing in property.
The only property investment book you'll ever need
In Buy Now, you'll also find:
Step-by-step guidance on creating a financial plan for your property hunt, finding your dream home or investment property, renovating, equity creation, and upsizing
Smart tips on how to navigate property investing, starting with being clear on your end goals
Information on the different types of property investments, including residential, commercial and vacant land
How-to guides, case studies, and interactive exercises that help you build the skills you'll need to conquer property investment
Your ticket to going from no knowledge or property investment experience in real estate to property master
When it comes to buying and investing in property in Australia, there's no need to go it alone. Buy Now is your complete property investment guide and companion.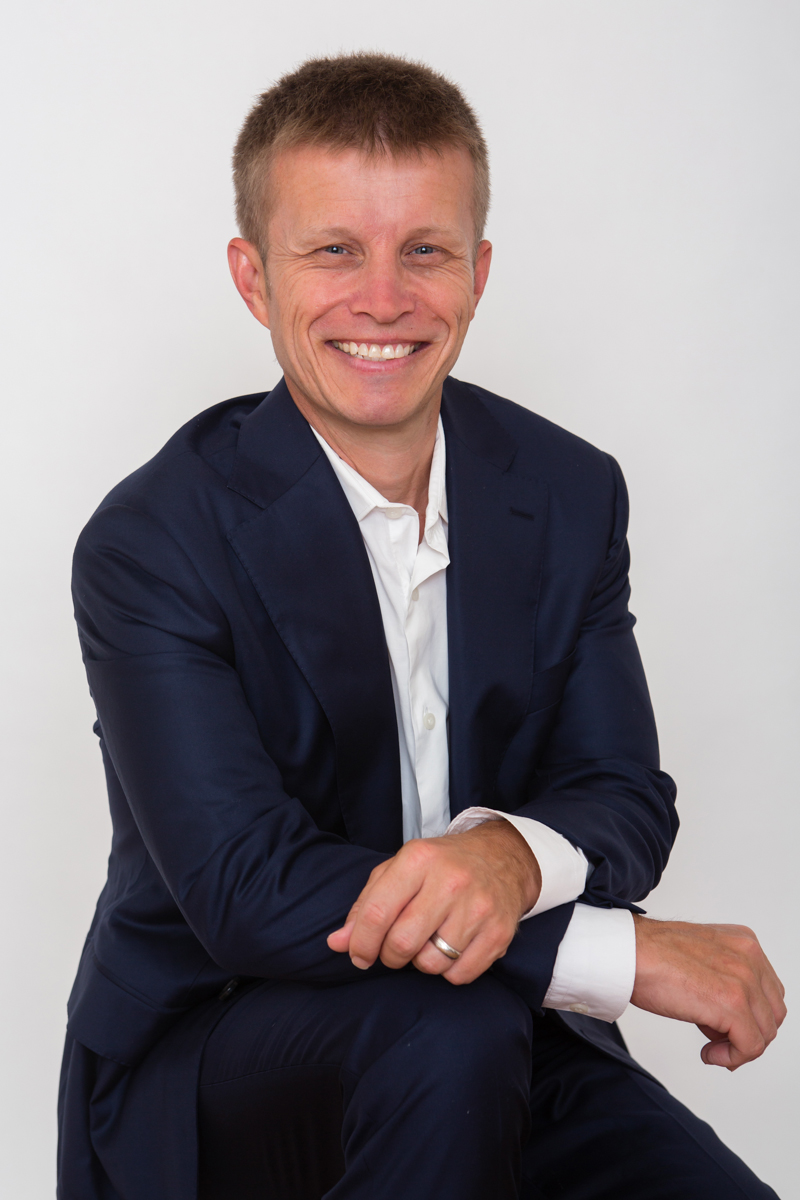 About the author
Lloyd Edge is an award-winning buyer's agent who has helped hundreds of Australians get ahead in property. In 15 years, Lloyd went from off a $250k one-bedroom unit on a schoolteacher's salary to living in a $6 million waterfront family dream home, achieved through his $15m property portfolio. He is managing director and founder of buyer's agency Aus Property Professionals and author of best-selling property investment books.
A passion for helping people succeed in the property market
Formerly a successful teacher, Lloyd's excellent educational and communication skills are invaluable to his clients. As a leading buyer's agent, Lloyd's passion is helping other people mirror his success in commercial and rental property investing. He hopes to inspire ordinary Australians to follow in his footsteps, achieve their property ownership dreams, and ultimately reach financial independence.
Along with holding buyer's agent licence in multiple states and a Diploma in Property Services, Lloyd is:
The best-selling author of the award-winning property investment book Positively Geared
A member of Real Estate Buyer's Agents Association (REBAA), Real Estate Institute of NSW (REINSW) and Property Investment Council of Australia (PICA)
A fully licensed real estate agent
Lloyd has been a finalist several times in the Real Estate Business (REB) awards and the REINSW awards for excellence. He has also received top buyers' agent awards from "Your Investment Property".
Additionally, Lloyd is a media contributor with regular segments on Sydney's The Edge 96.1, Geelong's Bay FM, and Perth's 6PR. He also features on top rating stations 4BC and 2GB and in realestate.com.au, news.com.au and Australian Property Investor magazine.
Lloyd has been featured on Channels 7 and 9 and Ticker TV and is a regular guest on various podcasts. You can also catch him on his own successful podcast, "Positively Geared".
How a buyer's agent can help you
As a leading buyer's agent and the founder of one of Australia's most highly regarded buyers' agencies, Lloyd has used his long list of professional skills and experience in property management, rental property investing, and real estate deals to bring you Buy Now. When it comes to buying and investing in property, it always pays to have a trusted buyer's agent on your side.
There is a truly long list of benefits of having a buyer's agent to help you navigate your property buying journey. Here are a few:
A buyer's agent is on your side

— Similar to a real estate agent being commissioned to represent the seller, a

buyer's agent

represents you — the buyer. They'll be with you every step of the way to ensure your needs are looked after.

A buyer's agent is your representative — We'll show you how to locate solid properties, negotiate, and add value to your property — regardless of what's happening in the real estate market.
A buyer's agent cuts through the sales talk — We'll interpret the "sales talk" and all of the "sales tactics" used by real estate agents into easily understood terms.
Where can I purchase Buy Now?
Buy Now is available to purchase from the following book retailers:
Or, simply purchase Buy Now through our online store by clicking BUY NOW. 
For convenience, Buy Now by Lloyd Edge is available in both hardcover and eBook. The eBook can be read through the Booktopia Reader App, available for iOS from the App Store or for Android from Google Play.
We also offer special offers for bulk orders of ten or more copies of Buy Now.
Don't Miss Out — Get the No. 1 Property Investment Book in Australia Today
Don't wait any longer — start your exciting and lucrative property investment journey by getting your hands on an exclusive copy of Buy Now today.
Lloyd and the team at Aus Property Professionals are committed to removing the stress from buying property and ensuring that each of their clients understands the strategy behind their property purchase. Take a look at our range of property strategies and buyer's agent services, or catch up on the latest news and blog posts.
Contact us today If you have any questions about the easy to read book or how a buyer's agent can help you achieve your lifestyle and financial goals.
Nobody ever got what they wanted by waiting. Take the first step toward financial freedom through commercial property investing with practical advice from one of Australia's leading buyer's agents. Don't delay — grab your copy of Buy Now today.
BUY NOW