We are specialist Buyer's Agent who are experts in finding and securing property in the right location and at the right price, replacing the stress and frustration of buying property with a simple and rewarding process that not only gives you peace of mind but also a competitive advantage over other buyers in the market, whether it be an investment property or a home that you are looking for.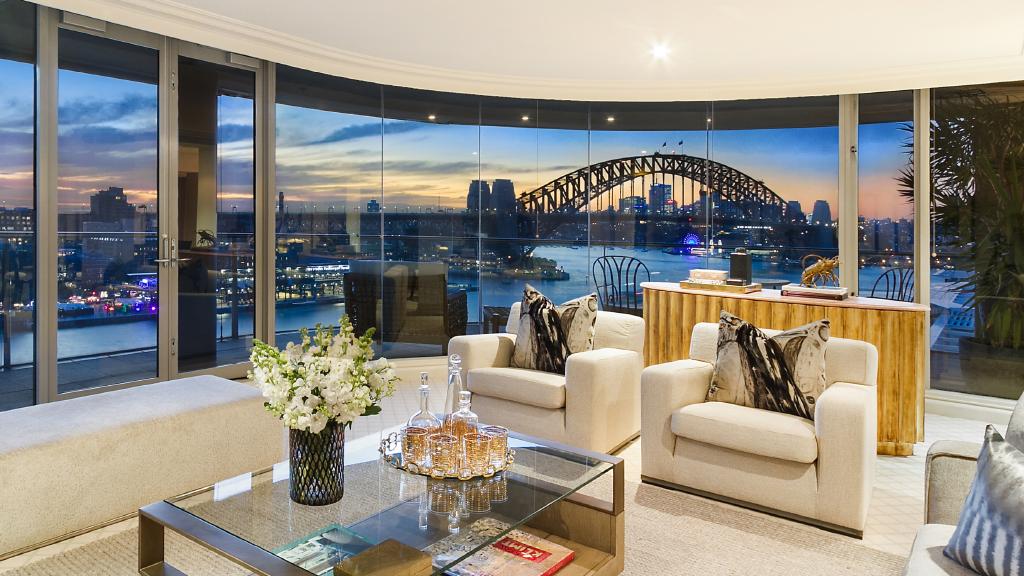 We are experts at purchasing investment properties and finding dream homes across Sydney and we have helped hundreds of clients find the right property.
We have an extensive network of industry professionals which allows us first access to properties including off-market properties and pre-sale properties across Sydney.
Our clients come from all walks of life and we work with a wide range of budgets. We also assist interstate and international clients purchase real estate in Sydney, and if you're relocating we are able to assist you with the move from picking up the keys, to organising removalists and storage, and getting your utilities connected.
What A Buyer's Agent Does.
We exclusively represent the buyer's best interests through our strategic buying approach. We tailor this to your individual needs which will save you time, money and reduce the stress involved when purchasing Sydney real estate, as well as give you a competitive advantage in the market.
We offer a full 'end to end' Buyer's Agent service which means we will assist you with the whole process, from the drawing board to moving in! Our Sydney Buyer's Agents will search, perform due diligence and research, negotiate, and secure your home or investment property at the best price and under the right terms.
If you are purchasing a family home, we know all the tricks of the trade! We can explain all the Real Estate "lingo" in your terms and ensure you aren't paying too much over an emotional purchase. We are with you for the entire process from property search right through to settlement. We even attend auctions or can negotiate on your behalf to ensure the property is purchased for the right price and under the right terms.

We are multi-award winning buyer's agents who have extensive knowledge of the Sydney property market. We are highly experienced in valuation, negotiation and winning at auction.
We have built up our extensive network of industry professionals which means we are able to gain access to off-market properties which will give you a competitive advantage in the Sydney property market.
Our team have extensive knowledge of the best areas, suburbs, and streets for your new home or investment property. Our due diligence on your property will take into account a multitude of changing economic, regulatory and environmental risks which need to be considered when purchasing real estate in Sydney.
By choosing to work with us, you will gain access to our whole property team, which means you will have a wealth of knowledge and experience at your fingertips.
Benefits of Using a Buyer's Agent
Many of our clients come to us because they have just started to search for their home and realise it is such a daunting process, or they keep missing out at auctions and don't know why, or they have become frustrated with the process and the time it takes, or they are unsure how to properly complete due diligence and deal with the sneaky sales tactics of real estate agents!
Whatever your reason for searching for a Sydney Buyer's Agent is the exact reason that we exist!We thrive on challenges and get excited to work with each and every client.
We live and breathe property every day so we really do understand the complexities of the Sydney property market and are happy to share our wealth of knowledge and expertise with you.
Northern Beaches

Inner West

Eastern Suburbs

The Hills Shire

Campbelltown

Canterbury-Bankstown

Hornsby

Lane Cove

Liverpool

Mosman
North Sydney

Parramatta

Penrith

Sutherland Shire

Randwick

Ryde

Strathfield

Waverley

Willoughby

Woollahra
"We've been really impressed with Tome, and will definitely be using him again when we're ready for the next stage! We aligned on strategy & brief, and he went about finding the right property - he kept us up to date and showed us a few properties online, and gave us clear reasons when ruling them out. Eventually he found the perfect property for us, and walked us through step by step of the purchase - being very patient with all my emails and questions! He has contacts for everything from conveyancing, property management, handyman...but no pressure to use them if you'd prefer to use your own."

A. Chapman

Investor
"At 9:30pm on a Saturday night, Raj was diligently reviewing the contract for a highly sought after property so that we could acquire it before other interested parties. As a result of his outstanding efforts, I was able to successfully secure the property with extra inclusions that saved me thousands of dollars. Raj's knowledge, professionalism and work ethic is beyond exceptional. I highly recommend his services."

Blayne

Home Buyer
"My wife and I reached out to Aus Property Professionals after months of searching for the perfect property. We had the pleasure of working with them and were so impressed with the knowledge, years of experience, promptness and advice throughout my endless emails and ongoing search. My wife and I were finding it really difficult working full time and having to deal with real estate agents etc during work hours and not being taken seriously by real estate agents. We were able to secure our dream home within one week of services! My wife and I were too emotionally driven and were getting discouraged by getting outbid. Having an outsider party to look at properties with logic and with a different perceptive was crucial. We cannot thank you enough for how much you taught us."

M. House

Home Buyer
"Aus Property Professionals helped me get my first house. I can't express enough, how easy they made this tedious process. They helped me select the suburb to suit my needs, ironed out and gave me a practical direction on the budget. Finding the right property and not over paying was of utmost importance for me. They ensured that I didn't overpay even when I was at my wits end or demotivated. They were knowledgeable, solid and "the smooth operator". They helped me to see more suitable options whenever they didn't see proper value in a particular one and outlined very objectively the merits and demerits of each. Important to note all this was during the Covid 19 debacle. Aus Property Professionals was able to gain my trust, if and when there is a next time Aus Property Professionals it's going to be! Thanks team!"

C. Nish

Home Buyer
"Aus Property Professionals were fantastic to deal with. We were so grateful for their professionalism and guidance throughout our buying experience. They provided us with options and we were able to find a property that suited our needs in a short amount of time. Without their assistance we would have been still trying to find the right fit for us. Thank you for everything!"

K. Boon

Investor